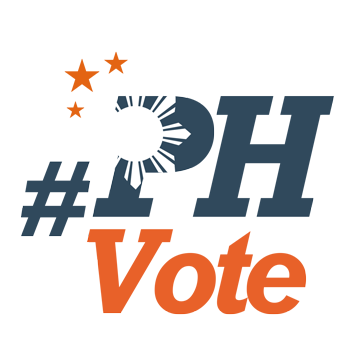 1
Senate bets push for more funds to improve PH education

MANILA, Philippines – Senate bets pushed for raising the government's education budget to improve the quality of education in the country.
The candidates explained their arguments on this in the second installment of "Harapan 2019: The ABS-CBN Senatorial Town Hall Debate" on Sunday, February 24.
Majority of the candidates present pointed to increasing the government's education budget as a way to further address needs such as raising teachers' wages, training faculty, building classrooms, and providing subsidies to students. (READ: You want good quality teachers? Pay them right – World Bank expert)
Progressive bet Neri Colmenares said more funds should be given to the education department to take care of salary increases for teachers and the construction of additional classrooms. He added there should be more public than private schools, as the latter put profit before education.
"Kaysa gastusin ang pondo ng taumbayan sa pork barrel, dapat ilaan sa edukasyon, dapat ilaan sa kausugan (Instead of spending taxpayers' money on pork barrel, it should be given to education, health)," he said.
Opposition bets Mar Roxas, Erin Tañada, Gary Alejano, and Romy Macalintal said they support increasing funds for education as this would fund the training, salary increases, and hiring of more qualified teachers.
Macalintal added that more funds for education were also needed to provide proper nutrition and allowances for students.
"Yan ang problema sa ating bansa. Bigay tayo ng bigay ng free tution fees pero hindi natin naiisip na kailangan ang sustenance para sila ay makapag aral…. Huwag natin sabihin free tuition lamang but baon and allowance," he said. (That's the problem with our country. We give for free education but do not think about sustenance needed for studying…. Let's not just give free tuition but food and allowance, too.)
Meanwhile, Tañada said having more funds to hire teachers would narrow the gap of the students to teacher ratio, while Alejano argued it would ease the burden of high prices of goods.
Roxas said this would also aid in stamping out bribery for positions among teachers. "Doon sa mga guro, dahil nangangailangan sila ng mga materyales, equipment…training, at higit sa lahat yung pagpili ng sinong magiging titser hindi na dadaan sa palakasan, o suhulan," he said.
(For teachers, because they need materials, equipment…training, picking teachers should not go through influence or bribes.)
Currently, public school teachers are paid a minimum of P20,179, according to Salary Grade 11 of the 3rd tranche of Salary Standardization Law (SSL) in 2018. There were calls from teachers and Malacañang itself to raise teachers' salaries, but this did not happen in 2018.
Budget Secretary Benjamin Diokno earlier said doubling the salaries of some 880,000 public school teachers will cost the government an additional P343.7 billion in Personnel Services costs. Despite this, the budget chief gave assurances that there are plans to increase teachers salaries beyond the SSL, though he did not give a definitive timeline.
Addressing learners' needs
Aside from funding education, Roxas pushed to pass into law the conditional cash transfer or 4Ps program implemented by the Department of Social Welfare and Development. Roxas said this would give the assurance and support parents need to send their kids to school and keep them healthy.
Ding Generoso, spokesperson of President Rodrigo Duterte's consultative committee, however opposed this. He said it would promote mendicancy and that funds for 4Ps should instead be channeled towards industrialization to generate "permanent jobs."
Both the House of Representatives and the Senate have already passed versions of the measure institutionalizing the 4Ps program – a flagship program of the Aquino administration and one President Rodridgo Duterte said he would continue.
Meanwhile, Generoso also pushed for federalism to fix loopholes in the education system. He argued problems such as ordering school materials and fixing facilities will be addressed as these were centralized in the current set-up.
Agnes Escudero, a tribal leader, said while more funds were needed, teachers should also be dedicated to helping slow learners.
Senatorial candidate Abner Afuang said he wants to abolish the K-12 program as this was supposedly accessible to children of rich families only. The K-12 program is implemented in all elementary and secondary education institutions, including public schools. – Rappler.com