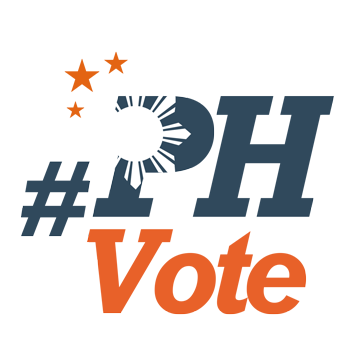 1
WATCH: Isko Moreno, Batang Tondo

MANILA, Philippines – The mayors of Manila wore white on election day. Joseph Estrada, the mayor; and Isko Moreno, the man who would be mayor, each made their slow way through the crush of reporters and supporters to their voting precincts, neither of them sporting the matching orange jackets they wore to campaign in tandem in 2013. (WATCH: The Last Showdown)
By the end of the day, on Monday, May 13, 44-year-old Francisco "Isko" Moreno Domagoso, stage name Isko Moreno, would secure the mayoralty of the nation's capital in a clear victory over the incumbent, who also happened to be a former president of the Republic. Much had been said in the heat of campaigning, with "ingrate" appearing to be the insult of choice, batted back and forth from camp to camp.
"There was no war," Moreno told a reporter, who asked if he was willing to attempt to broker a peace with Estrada. "It's just a competition."
That competition has a complicated history in a city where political alliances seem as transient as a game of musical chairs. Moreno, who is now mayor-elect, was once the running mate of the two opponents he called Goliaths: Estrada and former mayor Alfredo Lim. (READ: Cops and Robbers: The Battle for Manila)
In this short feature directed by Paolo Villaluna, written by Patricia Evangelista ,and photographed by Carlo Gabuco, Rappler looks at the shifting alliances behind the battle for Manila, and the son of Tondo who took down a former president and rose to become the mayor of the country's capital city.
Redemption
In 2010, Moreno ran for vice mayor in tandem with Lim, a tough-talking former cop who once told Rappler he had killed "more or less" 11 people. Lim and Moreno won city hall. "The people of Manila believed in us," Moreno said after their victory.
In 2013, it was Moreno who had stopped believing in Lim. The vice mayor threw his support behind former president and convicted plunderer Joseph Estrada, whose term had been cut short by a street revolution. Moreno told ABS-CBN he had pitied the former president and decided to give him a chance at redemption when he ran for mayor.
By 2019, Moreno and Estrada were fighting head to head for control of the city hall they once shared.
Change comes slow, Moreno said after he won.
"We really want to put an end to every problem," he said, "but it will never ever happen overnight."
Moreno pleaded for patience from his constituents, and said he hoped they countinued to have faith.
"After all," he said, "You've already suffered 18 years." – Rappler.com
Editor's note: All quotes have been translated into English.