7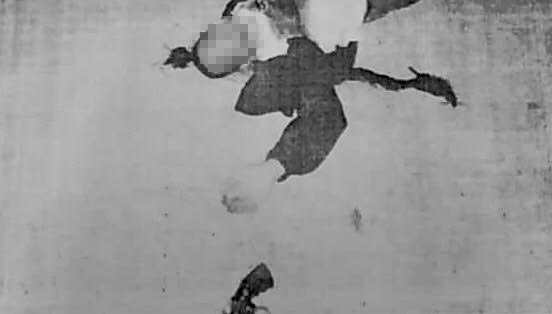 Bulacan drug war: Cops say he fought back, his wife says it was an execution
desktop
EXCLUSIVE: In November 2018, Jerson Sta Rita is identified as a drug suspect and killed by cops during a drug operation on the same day
---
BULACAN, Philippines – They thought they were meant to be.
Mary Mallari and Jerson Sta Rita first fell in love in high school. The girl was living in Tondo, while the boy hailed from Cavite. They eventually parted ways, as Jerson moved to Bulacan to study, while Mary stayed in Manila with her family.
But in Bulacan, his life fell apart when he was caught in a San Jose del Monte City riot which left one man dead. Jerson was detained as he faced murder charges.
Mary started paying him a visit in 2014 while he was behind bars. Soon, it was these limited meet-ups that Jerson looked forward the most. Even behind bars, Jerson proposed to Mary and they married on Valentine's Day in 2017.
He was cleared of the charges and released in March 2017. By June of the same year, he started anew working as a security guard for the Bulacan State University.
Mary, meanwhile, manned a sari-sari store and watched over their new home in Malolos, Bulacan. Mary brought with her two sons from an earlier marriage, while she and Jerson had a baby girl of their own named Yumi.

Things were looking up for the couple.
But barely 3 years into their young family life, Jerson was killed by cops on November 15, 2018, in what was reported as a buy-bust operation. He is one of the hundreds of drug suspects killed by Central Luzon cops in 2018, part of a record that so far, surpasses that of the cops of capital region Metro Manila.
Jerson was branded as a big-time drug dealer who retaliated against cops who tried to arrest him – a claim that Mary could never believe.
Finding Jerson
It was a rough start for the couple since Jerson was set free.
Doctors prescribed medicine that they couldn't afford for their baby girl Yumi. They had to borrow money from their relatives, and when relatives could not lend anymore, they turned to their friends – and then to people they didn't know so well.
It was in the search for someone to solicit money from that Jerson got in contact with a former alleged criminal he met in detention named Rassi Dimaapi. He asked Jerson to meet him in Pulilan in the morning of November 15 to get the cash. The amount was P1,500, just enough for a check-up for Yumi.
Jerson was supposed to be back home to spend lunch with the family and then proceed to the university at 2 pm for work, but he never came back.
"Puro ring na lang. Text ko wala nang sagot, mula noong ala-una na 'yun hanggang dumating 'yung 4 nang hapon, hindi na ako mapakali bakit parang ang sakit na ng nararamdaman ko, parang gusto ko nang umiyak kasi hinahanap ko na siya, hinanap ko na talaga siya," Mary said.
(It was all just ringing. My text messages went unanswered, from 1 pm to 4 pm in the afternoon, I already felt uneasy and started to feel something painful, I wanted to cry because I was looking for him. I was really looking for him.)
Up until 5 pm, Mary looked for Jerson at the Bulacan Medical Center, hoping that he only figured in a minor accident. She then walked to the Bulacan State University. He wasn't there.
All this time, Mary kept on calling and texting Jerson, but he also did not reply. Mary said it was the first time that her husband failed to reply to her since they got married.

She went home, hoping to see Jerson, but it was only her children. She kept calling and texting with no returned calls or texts.
At 11 pm, Mary already considered the possibility of her husband being captured by cops, even killed by them. Their province is not new to these cases, she said.
"Araw-araw may namamatay dito sa amin. May dinampot, may nanlaban daw (Every day someone is dying here in our locality. There are those who were picked up, those who allegedly fought back)," Mary said.
Leaving her children on their own in their apartment, she knocked on the door of as many police stations she could find in Malolos City. All the desk officers told her to come back later.
At 2 am, she received a message from Rassi's wife Rosevelyn, saying that both their husbands were picked up by cops earlier in the morning in the neighboring town of Pulilan, where Rassi lived. They were picked up where Rassi was supposed to give Jerson the money, Rosevelyn said.

Sleepless, she left her children again for the Pulilan Municipal police station.
When she arrived, she saw her husband's motor parked outside the station – the first sign of his whereabouts. She rushed to the front door to see that it was locked. She had been knocking for around 20 minutes before a desk officer pulled the door open.
At the doorstep, she asked the cop if she could see her husband. After identifying herself as Jerson's wife, the cop finally let her in.
"Misis, 'wag po kayong mabibigla ha (Ma'am, don't be shocked, okay)?" Mary remembered the cop saying. "Na-encounter po namin 'yung asawa mo…Na-encounter namin, nakikipag-transaction, may droga, may baril na .38, kaya napatay (We encountered your husband...We encountered him, he was transacting, he had drugs, he had a .38 gun, so he was killed)."
A rushed operation?

Based on police testimonies obtained by Rappler, Pulilan cops found out about Jerson, his alleged drug involvement, validated this alleged involvement, formed a team, and then mounted a police operation that led to his death all on the same day of November 15.
"Noong ika-15 Nobyembre 2018, humigit-kumulang alas 6:00 ng umaga, isang impormasyon ang aming natanggap mula sa aming confidential informant (CI) tungkol sa umano ay pagtutulak ng illegal na druga/shabu…ng isang alyas Jerson na umano ay kalalaya lang sa kulungan ng LEX sa kasong pagpatay," one of the cops who operated on Jerson, Police Officer I Joe Lisondra, said in his affidavit obtained by Rappler.
(On the 15th of November 2018, around 6 am in the morning, we received information from our confidential informant about the pushing of illegal drugs by one alias Jerson, who supposedly just got out from prison for a murder case.)
Contrary to the claim of cops, Jerson was acquitted of the murder charge and did not serve full jail time. He has also already been out of detention for over a year-and-a-half, and was tending to his family as a security guard.
Cops recounted informing the officer-in-charge, Chief Inspector Avelino Protacio, who then apparently ordered them to "validate" the information.
Within hours, they supposedly completely checked the information from their single source. Immediately after, Protacio already ordered a team to be formed to operate against Jerson.
"Inatasan ni PCI Protacio ang aming Chief Intelligence Officer na si PCInsp Joy Placido na bumuo ng isang team (PCI Protacio ordered our Chief Intelligence Officer PCInsp Joy Placido to form a team)," said Police Officer III Patrick Nagal in his affidavit.
According to both cops Lisondra and Nagal, their confidential informant also already set up the buy-bust operation for them. The informant supposedly said he was going to meet with Jerson for an exchange at 9 pm the same day at Barangay Tabon in Pulilan.
The exceptional speed with which the Pulilan cops mounted the operation comes despite the Philippine National Police National Headquarters already commanding all anti-drug cops to be thorough with their intelligence gathering, after multiple cases of alleged extrajudicial killings.
Encounter or execution?

At the time of the meetup, Jerson had already been unresponsive to Mary for hours.
At the agreed place and time, cops supposedly found Jerson dealing with their informant, pulling out a sachet of shabu from a cigarette pack. Lisondra recounted that he even posed as a cousin of their informant, wearing a cap to the meetup.
When Lisondra was introduced, Jerson supposedly uncharacteristically said, "Siguraduhin mo lang. Ayoko nang inuulol ako." (Just make sure. I don't like being made a fool of.)
After the exchange at around 9:20 pm, Lisondra supposedly removed his cap to signal the arrest.
"Habang papalapit ang aking mga kasamahan ay laking gulat ko ng biglang umatras si alyas Jerson at may binunot sa likurang tagiliran. Humiyaw ang mga kasamahan ko ng 'May gamit [na baril] dumapa ka'," Lisondra said in his affidavit.
(While my colleagues were approaching, I was shocked when Jerson stepped back and pulled out something from behind. My colleagues shouted, "He's using [a gun], get down.")
"Nakipagpalitan din ako ng putok sa kanya hanggang sa nakita kong nabuwal siya sa daan at duguan (I exchanged fire with him until I saw him drop to the ground bleeding)," Lisondra added.
According to Nagal's affidavit, only Lisondra shot Jerson.
"Para depensahan ni PO1 Lisondra ang kanyang sarili ay binunot din niya ang kanyang baril at nakipagpalitan ng putok kay alyas Jerson hanggang sa ito ay bumuwal sa daan," Nagal said. (To defend himself, he immediately pulled out his gun and exchanged fire with Jerson, until he fell to the ground.)

Even at close range, Jerson supposedly missed firing at Lisondra and any other cop during the entire encounter. Lisondra, meanwhile, was able to shoot down Jerson with two fatal bullets – bullets that puzzled the doctor who performed an autopsy on Jerson.
Forensic pathologist Raquel Fortun, the doctor who performed the autopsy on Jerson, noted 4 injuries on Jerson's body.
The first bullet came from above him, entered his upper left arm and went through his left chest and down through his torso, tearing his vital organs.
"Downward left to right. Maraming possibilities bakit higher ang bullet source relative to [the] body (There are many possibilities why the bullet source is higher relative to the body)," Fortun told Rappler in a text message.
"[For] example, what if nakaluhod ang victim (What if the victim was kneeling)? We can only speculate without other findings," Fortun said.
The second fatal bullet entered Jerson's left chest, fractured a couple of ribs, and was recovered inside his right side.
Fortun also noted that Jerson sustained a "blunt force injury of the head," leaving a contusion at the right of his forehead. He also sustained injuries on his neck and right arm.
"[I have] no idea how he got the other injuries. Daming tanong (There are many questions), but I only saw the embalmed body. No information regarding the scene and accounts," Fortun said.
The police, however, only have themselves and their confidential informant as witnesses. No independent witness was supposedly at the crime scene when the exchange happened. Mary has not found Jerson's phone.
For Mary, there is only one explanation: "Pinatay siya (He was killed)." – Rappler.com