1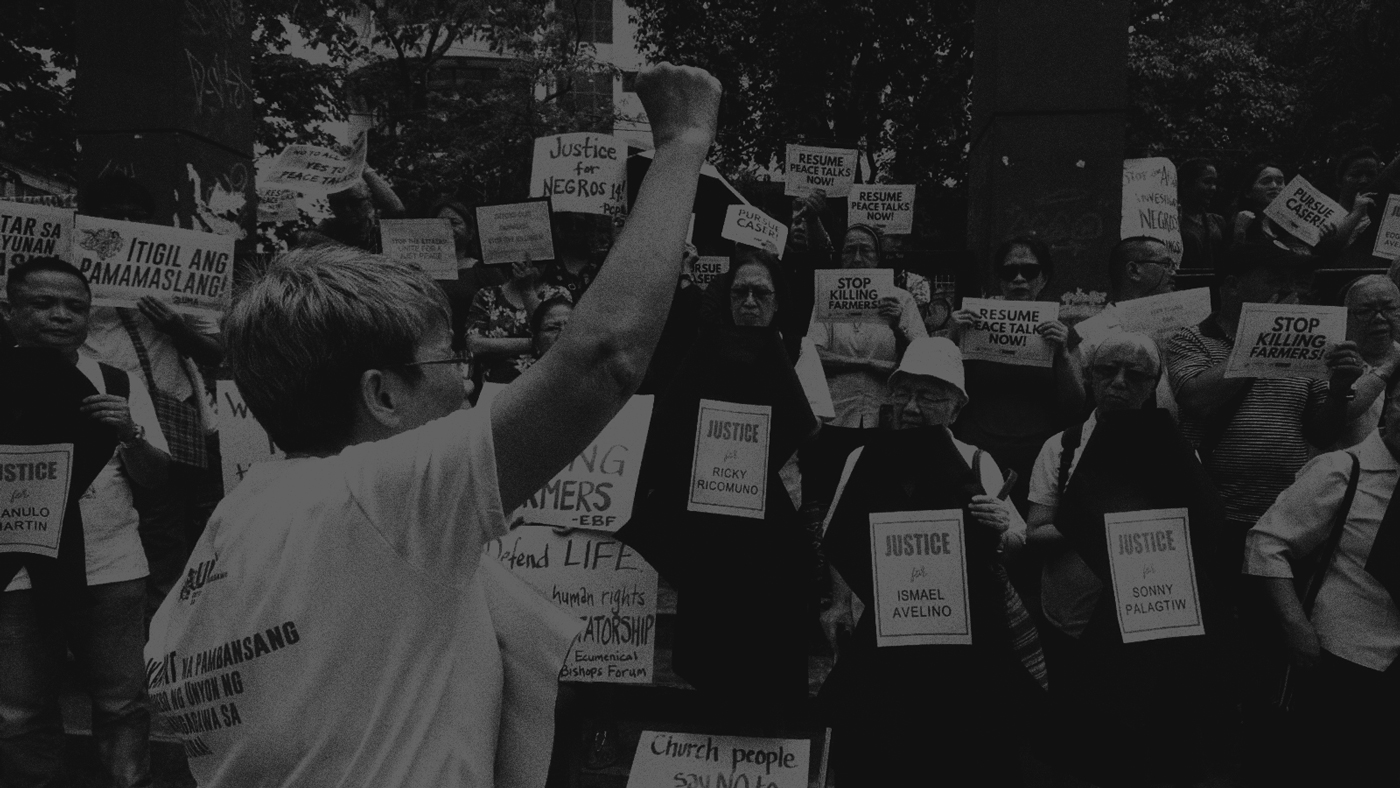 MAP Negros killings since July 2016
desktop
Many reports say that the methods of killings usually involve gunmen barging into homes, riding-in-tandem shooting at close range, and masked men trailing people
---
MANILA, Philippines – The history of Negros Island has been marred by violence, particularly true since July 2016, as the number of killings has risen in both Negros Oriental and Negros Occidental.
The perpetrators of the killings are usually unidentified but human rights and church groups blame state forces that have launched an intense campaign against communist rebels and criminals. (READ: Negros Oriental bloodshed: State-sponsored or insurgency-related?)
While the killers have yet to be made accountable, this is what we know so far: Victims are mostly farmers and workers belonging to local groups that advocate for land reform and labor rights, among others.
The youngest victim is one-year-old Marjun Ocampo, followed by 4-year-old Althea Barbon.
Out of the 116 incidents recorded since July 2016, 66 occurred in Negros Oriental, with 50 in Negros Occidental.
Many reports say that the methods usually involve gunmen barging into homes, riding-in-tandem shooting at close range, and masked men trailing people. These are the current realities in Negros. (READ: Death comes unprovoked upon Negros Island)
Below is a map of the killings in Negros Island – both Negros Occidental and Negros Oriental – from July 2016 to August 27, 2019. Click on or hover over each red circle to see the victim's name, age, occupation, and affiliation, place of death, and method of killing. The 8-paged list below, sorted by date, also includes the same information. You can search by date, place, affiliation, or manner of killing.
The map and searchable list are based on the compilation of the Defend Negros organization, while Rappler collated and verified further information about each victim, including age and occupation, among others. This will be updated as more information comes in.
– Rappler.com
TOP PHOTO:
JUSTICE. Church groups condemn the killings in Negros. File photo by Angie de Silva/Rappler