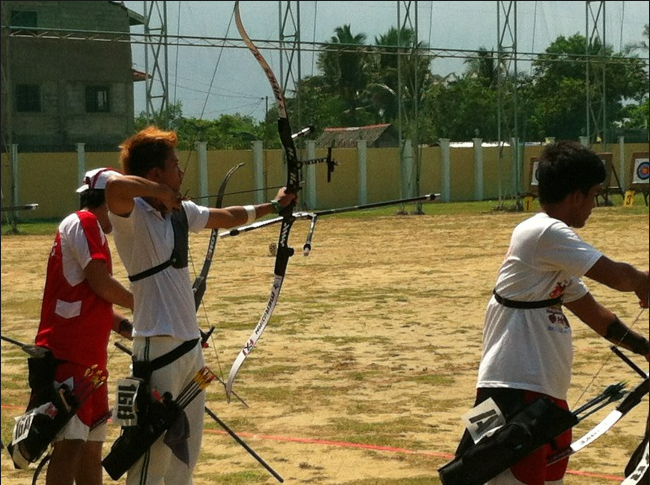 PANGASINAN, Philippines - He strikes again.
Karl Kristian Mari, who broke two archery records Tuesday, May 8, added another record to his pocket, this time for the secondary boys 50m. Mari, who is from Western Visayas, scored 313 points to beat the old record of Julian Teves, also from Region 7, of 300 points.
But the secondary girls 60m also made history.
NCR's Bianca Gotuaco posted a new record with her 302-point finish, shattering the old record of Febenlyn Encobo's 300 points.
Gotuaco also took home the gold in the 50m event, scoring 300 points.
On the track, another record was broken in addition to the long jump secondary boys record broken on Day 1 by CAVRAA's Julian Fuentes. Angelica de Josef of Region 6 or Western Visayas also shattered the 800m record with her new time of 2:18.80, beating the old record of Joneza Mie Sustituedo of the same region, 2:21.48.
Meanwhile, in Dagupan, Jose Marie Sebastian Arcilla of Calabarzon smashed a 7-year-old swim record in the 12 and under 200m boys individual medley. Arcilla finished with a time of 2:25.86, besting Banjo Borja's record of 2:26.75, also from Calabarzon.
It is the third broken record in swimming at Palarong Pambansa as of 8pm, May 9.- Rappler.com