1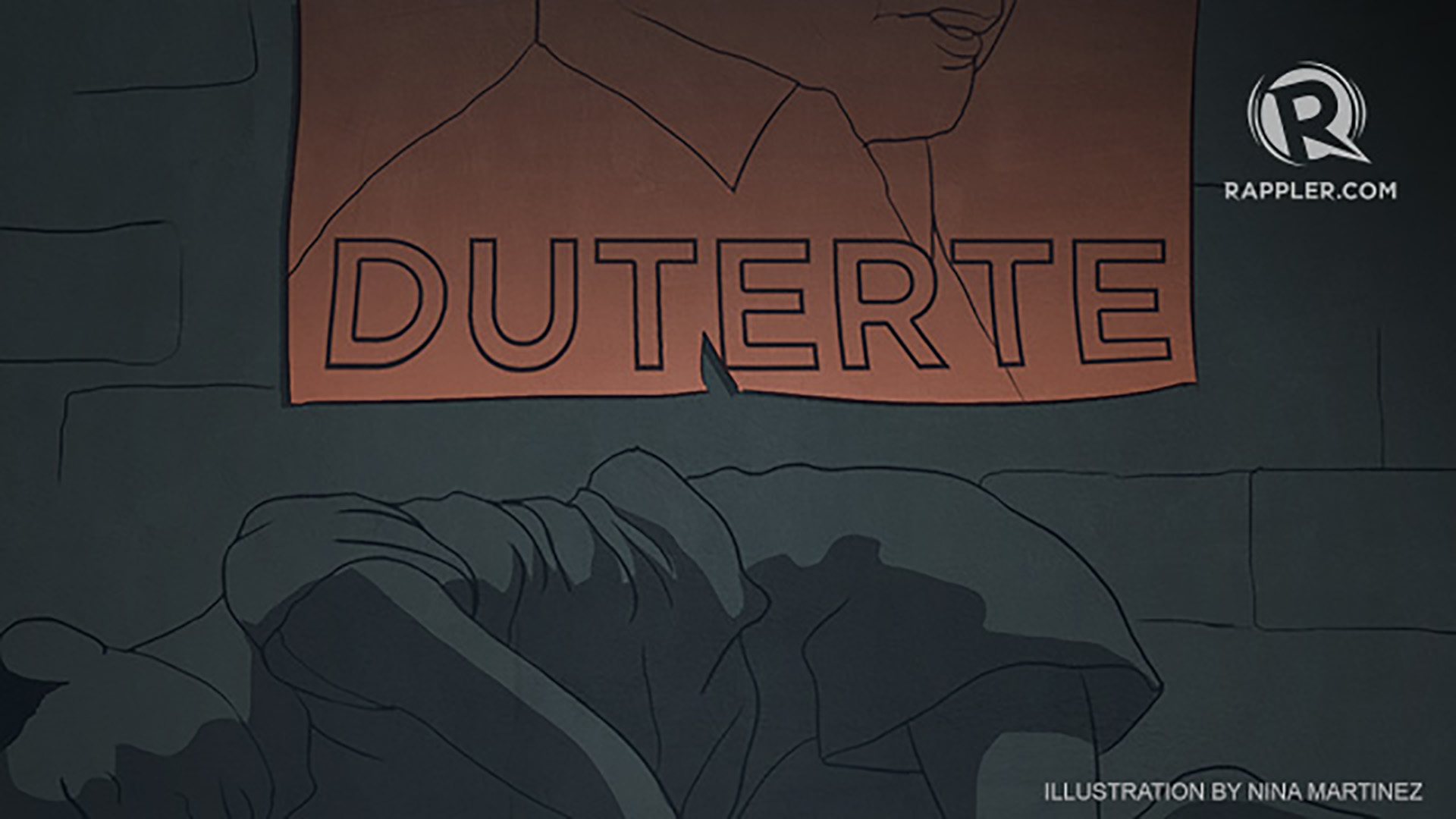 Development under Duterte: Why he can't fail Mindanao's youth
desktop
The Comprehensive Reform and Development Agenda is an attempt to secure the future of the region. Conflict and corruption, however, are getting in the way.
---
"Ako na po ang nagsasabi: bigyan ninyo ako ng kaunting panahon, I will improve the Moro land, Mindanao." (I'll be the one to tell you: give me a little more time, I will improve the Moro land, Mindanao.)
These were the words of President Duterte to the people of Cotabato City in October 2016, when he launched the Comprehensive Reform and Development Agenda (CRDA) for the Autonomous Region in Muslim Mindanao (ARMM) and nearby regions affected by conflict. It has 3 phases, focused on basic needs, infrastructure, and the economy, respectively.
P59 billion has been allocated for its initial projects to be implemented by different government agencies. The Commission on Higher Education and the Technical Education and Skills Development Authority will provide scholarship grants and skills training. The Department of Social Welfare and Development (DSWD) will focus on hunger, malnutrition, and sustainable livelihood. The Department of Health will continue sending doctors to the barrio. These are just some of CRDA's interventions.
My primary interest is in securing the welfare of the youth, especially in ARMM. For interventions to work in the long run, they must foster young people's social mobility.
Development work, in other words, has to bring about intergenerational justice.
The challenge is far bigger for ARMM, though. The projection for the region is that, by 2020, 59% of its population will fall below 24 years old. This figure is way above the projection for the Philippine population as a whole, which is 48%.
Having a substantial proportion of young people is a potential resource for economic growth in the region – that is, if they are healthy and adequately educated.
That, unfortunately, is not the case.
Mindanao youth today
At the end of 2016, more families around the country have experienced involuntary hunger at least once. The national average is 13.9%, translating to about 3.1 million families. The hunger rate in Mindanao is 10% – around 515,000 families. Hunger is a compelling poverty indicator because it shows that food, the most basic need, is inaccessible. Imagine the impact on children's physical and mental health.
Indeed, nutrition is a challenge too.
Data from the Food and Nutrition Research Institute present a disturbing situation. Stunting, measured in terms of height below standard for a given age, affects 45.2% of children in ARMM. Once again, this is significantly higher than the national rate of 33.4%. This means that the proportion of children who do not receive adequate nutrition in their early childhood is bigger for ARMM than it is for the Philippines as a whole.
No wonder then that DSWD reports that 31,000 child deaths have to do with undernutrition. That is 45% of total child deaths in the region. 3.7 million cases of diarrhea, acute respiratory infection, and anemia – all linked to undernutrition – have also been documented.
In terms of education, ARMM also lags far behind the rest of the country. Department of Education data from 2014 show that net enrollment in primary school is 75.64% in the region. This figure is yet again below the national rate of 92.57%. But it becomes unimaginably tragic in secondary school, for which the ARMM enrollment rate is 29.62%. This is the lowest among all regions.
In a way these low figures are not surprising. ARMM's dropout rate of 14% in basic education is the worst in the country, according to the most recent report of the Philippine Statistics Authority. To look for jobs and to get married are the top reasons for dropping out.
ARMM's functional literacy rate of 72.1% is also the lowest in the Philippines.
Conflict and corruption
Duterte's administration is very much aware of the troubles of Mindanao's youth. CRDA is a hopeful and comprehensive attempt to secure the future of the region.
Conflict and corruption, however, are getting in the way. They exacerbate Mindanao's vulnerabilities.
Even if cases are isolated, the perception that Mindanao is dangerous makes it difficult to attract investors and tourists. Students from the Mindanao State University in Marawi, for whom armed conflict is everyday reality, have now been displaced. They are hoping for the situation to normalize soon and move back to their classrooms, libraries, and dormitories.
We now know too that there is a close link between terrorism and the proliferation of illegal drugs in the region. Terrorists are taking advantage of the vulnerable – many of whom are youth – as manpower for their war and the drug supply chain.
At the same time, while Duterte's government has celebrated the success of its war on drugs, the country has slid down in Transparency International's global corruption index. It is now ranked 104th out of 176 countries, way behind other developing economies, such as Serbia, Zambia, Rwanda, and Bhutan.
Over the years, corruption has bogged down ARMM's education sector alone. Nevertheless, cases have been filed against officials for overpriced textbooks and illegal business transactions.
The future of Mindanao's youth is at stake. One thus wishes that law enforcers exercised the same vigilance over corruption as they do over illegal drugs and now terrorism.
Patient but critical support
For economist Amartya Sen, the goal of development is to expand "real freedoms" to enrich human life. Deprivations like starvation, malnutrition, and illiteracy make it difficult for the marginalized to choose well to enrich their lives.
As in other parts of the country, these deprivations are also present in Mindanao, and certainly most acute for the youth of ARMM. Removing these deprivations takes some time, focus, and a lot of carefully monitored development work.
Duterte's conviction that he wants to correct "historical injustices" against Mindanao is one that its people will revisit in the years to come. That he continues to enjoy massive support in Mindanao is a testament to the hopes pinned upon him by those who are convinced that he understands their plight very well.
The expectation for his administration to deliver is therefore very high. If there were any legacy that mattered for generations to come, it would be laying the foundation for a prosperous Mindanao.
And so the President is asking for patience.
It is in this regard that the administration deserves our patient support. But we can't turn a blind eye to conflict and corruption.
The failure of Mindanao is the failure of every Filipino. The success of Mindanao must be the cry of every Filipino. – Rappler.com
Jayeel Serrano Cornelio, PhD, is a visiting professor in the Department of Sociology at Mindanao State University-Iligan Institute of Technology. He is the National Academy of Science and Technology's 2017 Outstanding Young Scientist in the field of sociology. He is on Twitter @jayeel_cornelio.