4
There's a transportation crisis…
Published 7:00 PM, October 10, 2019
Updated 7:35 PM, October 10, 2019
You must be stuck in Metro Manila traffic as this newsletter reaches your inbox. I'm stuck in disbelief how some government officials can be so indifferent to the daily travail of commuters that they'd sit on solutions to our problems or blurt out some insensitive remarks.
Until this afternoon, Wednesday, October 9, I was minding our coverage of the House transportation committee hearing on the fire that hit two rectifier substations of the Light Rail Transit Line 2 (LRT2) on October 3. Because of the fire, 3 stations will be closed for – hold your breath – 9 months: Santolan, Katipunan, Anonas.
My takeaways from the hearing:
1. It has been a week since the fire, but the Bureau of Fire Protection has yet to report any findings on the cause. In the meantime, LRT Authority cannot move forward in assessing the damage and replacing or rehabilitating the affected parts because the BFP won't let LRTA engineers and consultants to open, check, or touch anything.
2. While 3 stations are shut down, the national government intends to deploy buses to service the 200,000 or so inconvenienced passengers. But most of the private buses, which were granted permits for special routes (for which they will be paid), did not show up when needed. Only 46 did on Tuesday.
The government had to deploy its own buses to provide free rides, augmented by free rides offered by Angkas motorcycles.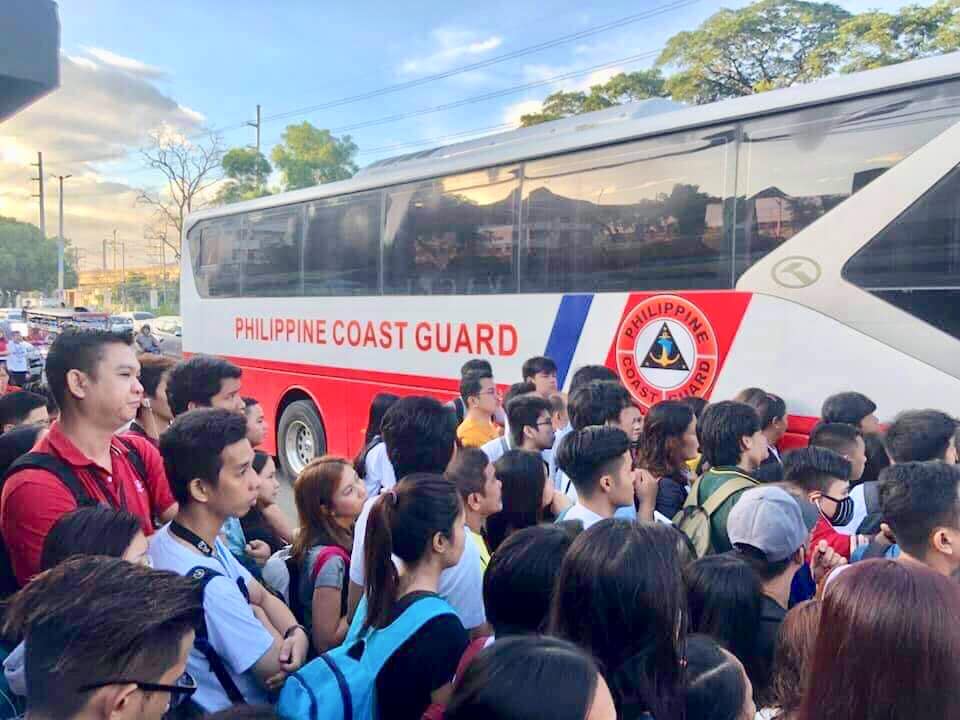 The discussion went on to include renewed calls by the committee chair, Samar Representative Edgar Sarmiento, for a bus deployment rationalization plan – which will basically involve how many buses go around on certain routes, from what terminal to what point, at what set schedules every day, based on time-and-motion data and known passenger volume.
Wala pala tayong ganito (So we didn't have something like this all this time) in a metropolis with a daytime population of 15 million?
In all these, the debate on whether there's a transportation crisis or not was inevitably brought up.
On October 7, Renato Reyes of the progressive group Bagong Alyansang Makabayan tweeted: "We have a mass transport crisis as there are too few trains to ferry passengers to work and school." He pointed out that all 3 train lines in Metro Manila experienced glitches the past week – something that had not happened before.
President Rodrigo Duterte's spokesman, Salvador Panelo, quickly dismissed the idea that there's a traffic crisis. His reasoning? I ask you to read each line carefully, and be dumbfounded:
"Mukha namang wala pa [na krisis]. Wala…. Kasi nga nakakarating pa naman 'yung mga dapat makarating sa kanilang paparoonan." (I don't think there's a crisis yet. There's none... Because commuters still get to their destinations, don't they?)
"O, di ba, and'yan pa naman 'yung tatlong LRT ba 'yun? …. Kung araw-araw [na breakdown] naging once a week, eh di ang laki nga ng improvement." (Aren't the 3 train systems still there? If what used to be daily breakdowns have been reduced to once-a-week breakdowns, then that's a big improvement.)
"Ano ba'ng ibig sabihin nila sa transportation crisis? Ang nakikita ko lang 'yung traffic. May transportation naman ah. Nakakasakay naman tayong lahat." (What do they mean by transportation crisis? I only see there's traffic, and there are still transportation means. We're all able to get rides.)
A transport official at the House hearing tried to defend the "context" of the no-crisis-yet line, saying crisis means everything is paralyzed or something.
Muntinlupa congressman Ruffy Biazon had to stop him and say, the commuters are suffering, we don't have the right to get into semantics and deny what they say they are experiencing.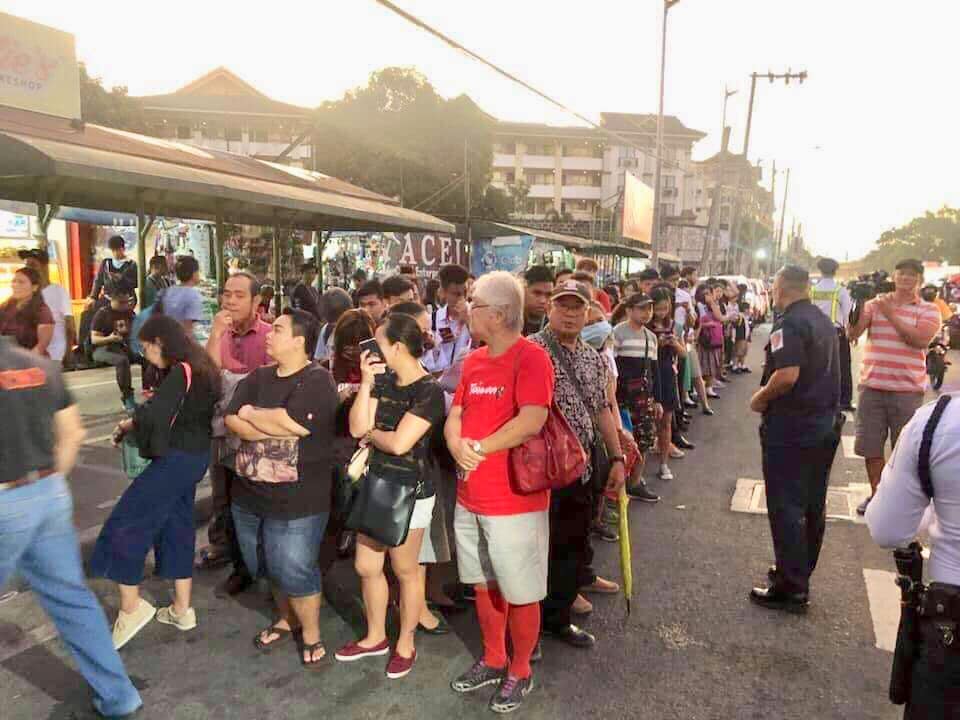 As the hearing was going on, we also broke the story on how the Philippines is ranked among the worst in the world in certain areas of competitiveness, particularly in health services, infrastructure, and institutions.
As if the daily mobility crisis isn't enough reminder of how much productivity, growth, and human development we miss on a daily basis.
And so you wonder, where do some government officials get the nerve to belittle what the ordinary folks go through just to survive?
Probably from this? "Richest Filipinos rate Duterte 'excellent' as dissatisfaction grows among poor." As of late September, according to the Social Weather Stations, those in Class ABC gave the President his highest satisfaction rating ever among their class.
Meanwhile, we who are dissatisfied, let's make sure to wake up very early in the morning. You see, we live in a reality different from those who got elected on the promise of solving the metro's hellish traffic, and those who have the luxury to be driven around in posh cars outside the rush hours.
Sabi nga ni Panelo (As Panelo said): "May solusyon naman do'n eh. If you want to…arrive early to (sic) your destination, then you go there earlier."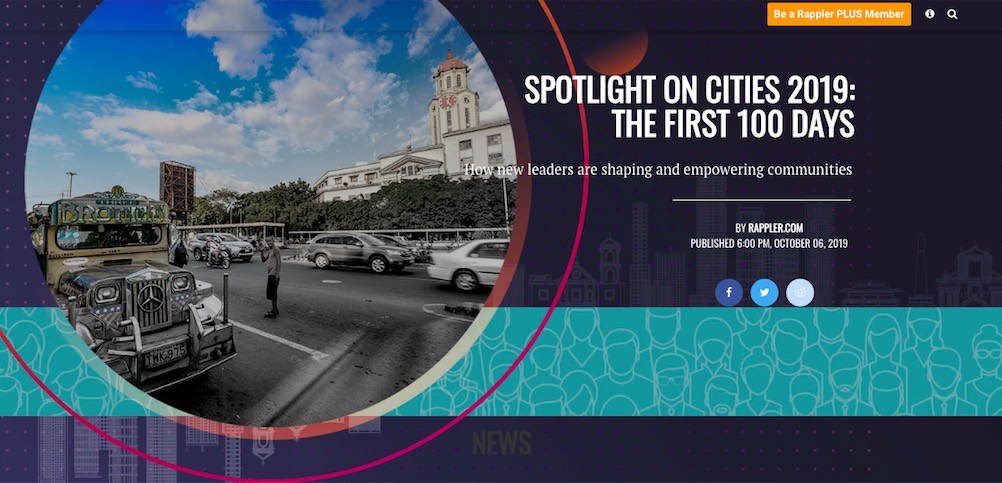 Until next Wednesday! Email me your thoughts at miriamgracego@rappler.com. If you want to help Rappler pursue in-depth reports on specific sectors and issues, you can donate to our investigative fund here. You can check out the conversations I engage in on Twitter @miriamgracego and follow the stories I share on Facebook.
For some reading that will give you hope that positive change is still possible, visit and bookmark "Spotlight on the Cities 2019," Rappler's special coverage of the first 100 days in office of first-term mayors in select cities.
My paper – "Laying the Groundwork for 2022 and Beyond: Strengthening the Local Vote" – is now available for download by Rappler PLUS members. If you want to access this and other research papers by Rappler journalists and consultants, as well as be part of for-members-only briefings, you can sign up for Rappler PLUS here.