2
When to quit
Published 9:00 PM, October 14, 2019
Updated 7:39 AM, October 16, 2019
You've probably been caught in a similar situation like Oscar Albayalde and wrestled with the question of whether or not to stay in an organization. Quitting, after all, is often seen as being for the faint of heart – a sign of giving up, of admitting guilt, of ducking for cover. This probably explains why Albayalde announced his resignation as Philippine National Police (PNP) chief only on Monday, October 14 – despite all covert and overt signs leading to this day that he's a goner.

Take the case of the former superintendent of the Philippine Military Academy (PMA), the bemedaled Lt Gen Ronnie Evangelista, and his deputy, Medal of Valor awardee Brig Gen Bartolome Vicente Bacarro. They dragged their feet for 6 days before resigning over the revolting death of cadet Darwin Dormitorio inside the academy.

Is it their fault that Dormitorio died? In the strictest sense of the word, no. So why should they resign and sully the reputation they've built in the armed forces? Isn't quitting an admission of guilt? Why leave the organization when you think you're needed to manage its crisis? Evangelista and Bacarro likely lost sleep over these questions before making the decision to leave.

Meanwhile, this Cabinet official also does not know when to quit. Read all about him in our Editorial on Monday.
When does resignation become an act of courage and a show of character? When does it serve the greater good? When does it show a lesson or two about leadership? When does it inspire the public?

I can think of one recent instance: the resignation of the highest ranking PMA cadet from his position as troop commander, or class baron, over Dormitorio's death. Before quitting, Cadet 1st Class Ram Michael Navarro did not hem and haw, condemning outright the killing of Dormitorio in the academy's premises.

Navarro's resignation is one of our most read stories on the Dormitorio issue. Because Rappler readers understand it to mean that this young cadet accepts command responsibility and organizational integrity – and embraces it. Because the public thinks that he clearly saw the moment when he was called upon to think beyond what he has built and labored for himself, which is the essence of public service.
BERSAMIN AND JPE
Speaking of leaving, Chief Justice Lucas Bersamin attended his last flag ceremony at the Supreme Court on Monday, October 14. Bersamin is retiring on Friday, October 18, after only 10 months as chief justice. He was a controversial appointee, his ties to powerful people and high-profile lawyer Estelito Mendoza clouding his reputation.
In 2015, Bersamin was put on the spot as the ponente of a Court ruling that granted bail to former senator Juan Ponce Enrile, who is charged with plunder. Supreme Court Associate Justice Marvic Leonen later revealed that the draft decision that Bersamin submitted to the en banc during that period was different from what he had circulated for signing among the justices.
Fast forward to today. I wonder how Bersamin would like to be remembered after he steps down. On Tuesday, October 15, under his leadership, the SC is scheduled to finally release its decision on the election protest filed by Bongbong Marcos against Vice President Leni Robredo.

Recommended read: During tense political times, unity is Supreme Court's prime quest
MUST REMEMBER
In any case, the first day of the plunder trial of Bersamin's friend Enrile will be on Wednesday, October 16. What's the case all about? Here are some helpful links:
Enrile free for now

Enrile to stand trial in P172-M plunder charge

How the bright Enrile is fighting his plunder charges in court
Enrile hires lawyer of Marcos, Erap, Arroyo for PDAF case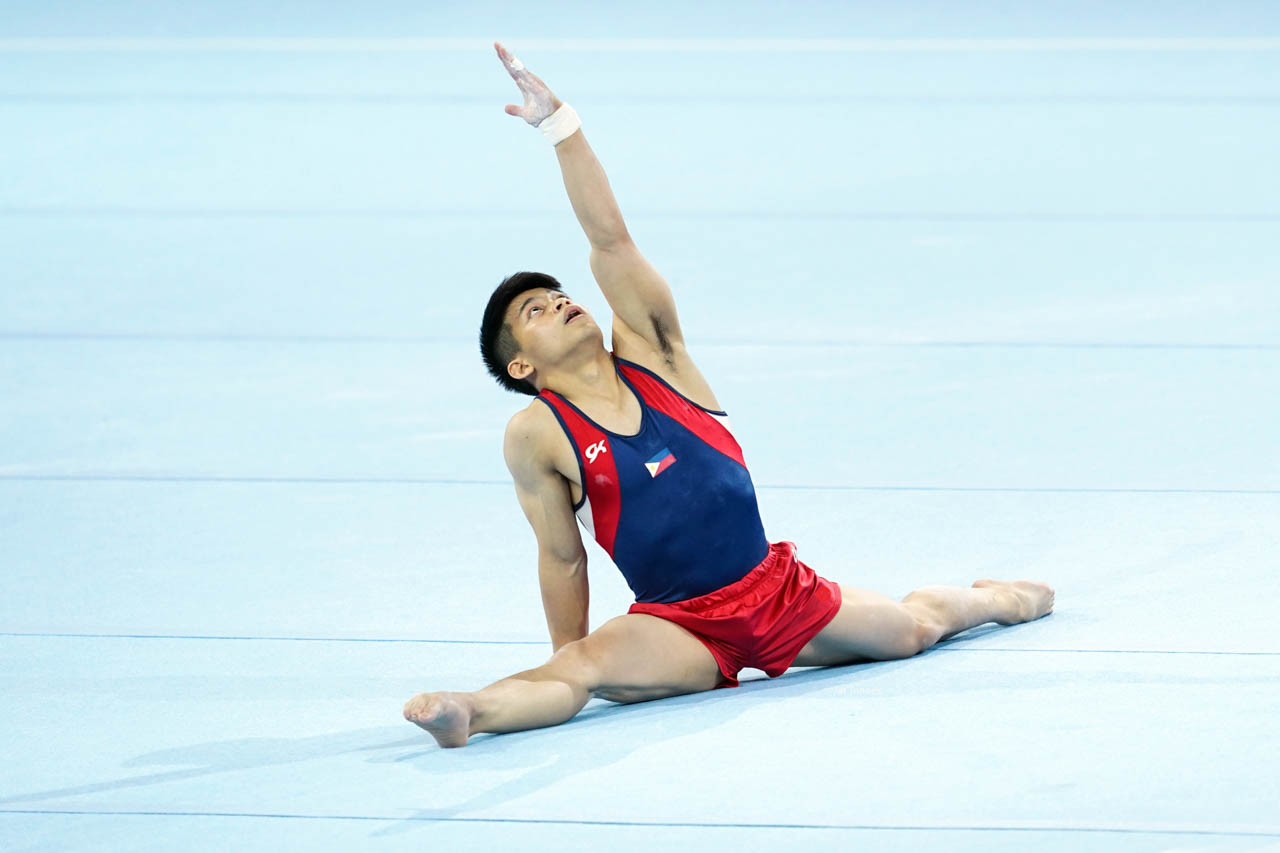 NO REASON TO QUIT
If there are Filipinos who have no reason to quit, it is our world champions, 19-year-old Carlos Yulo and 27-year-old Nesthy Petecio, who made last weekend a hell of a weekend to remember.
Here's everything you need to know about Yulo and Petecio.

Yulo is arriving to a hero's welcome in Manila early evening Tuesday, October 15.
OTHER KEY EVENTS THIS WEEK
Tuesday, October 15. Joint police-military command conference in Malacañang
Deadline for US President Donald Trump attorney, Rudy Giuliani, to comply with House subpoena of documents
Wednesday, October 16. Newly appointed National Capital Region police chief Brig Gen Debold Sinas formally assumes command
Hong Kong's parliament begins new legislative session after summer of protests
Thursday, October 17. International Day for Eradication of Poverty
Rappler editor at large Marites Vitug will sit down with SC Senior Justice Antonio Carpio for a Rappler Talk interview. Carpio is retiring on October 26.
Sunday, October 20. Inauguration of Indonesian President Jokowi Widodo, who won the presidential race in April 2019.

Have a meaningful week ahead! For comments, please email me at glenda.gloria@rappler.com