2
The dead and the living: This week's outlook
Published 8:14 AM, October 29, 2019
Updated 8:14 AM, October 29, 2019
Pushed by America's military might to a tunnel dead-end in his hideout in northwest Syria over the weekend, the world's most wanted man detonated a suicide vest, killing himself and his 3 children and putting an end to the saga that is the once-elusive ISIS supremo, Abu Bakr al-Baghdadi.
al-Baghdadi was both the symbol and operational leader of ISIS, and his death gives the United States a huge psychological boost as its president tries to dodge impeachment and his rivals struggle to pave the road for a Democratic victory in the November 2020 presidential polls. (Recommended read: Trump wins big in Baghdadi death, and he intends to milk it)
Sunday, November 3, begins the one-year countdown to the US presidential elections.

Retaliatory attacks are expected after operations like this.
But for the medium- and long-term in the Philippines, Baghdadi's death will likely have little operational impact on the recruitment and plans of terrorists, who thrive on our porous backdoor and fertile areas for agitation – ranging from Marawi City's slow rehabilitation to delays in promised reforms in the newly formed Bangsamoro Autonomous Region in Muslim Mindanao (BARMM).

For instance, while thousands of dislocated Marawi residents are raring to return home, allowing them now would be "chaotic," Housing Secretary Eduardo del Rosario said in a Rappler Talk interview. Too, BARMM is experiencing prolonged birth pains.

In fact, as ISIS dwindled in the Middle East, terrorists started luring recruits in Southeast Asia, notably the Philippines. The Philippines witnessed back-to-back suicide attacks this year: a female suicide bomber self-detonated at a military camp in Indanan, Sulu, on September 8, while one of the two suicide bombers in June, also in Indanan, turned out to be a young Filipino. In July 2018, in Basilan, at least 10 people were killed in an alleged suicide attack.

Add to this the culture of impunity that emboldens the armed to get away with murder.
We got reminded of this again last week, on October 25, with the killing in broad daylight of David Navarro, mayor of Clarin, Misamis Occidental. Consider how he was killed: Navarro was in police custody, in a van driven and guarded by cops, and right outside the Office of the Ombudsman in Cebu City, an area more than 200 kilometers away from his town, where he was facing an assault complaint.

Navarro's death brings to 13 the total number of mayors killed since President Rodrigo Duterte became president in June 2016.
THIS WEEK'S OUTLOOK
It is the concerns of the living that we're keeping track of this week – aside from the exodus of Filipinos to the provinces (or abroad) in time for All Saints' Day on Friday, November 1.
Hotdogs and tocino produced in Central Luzon are the latest to be tested positive for the African swine fever, according to industry reports, prompting a 3-decade-old brand from Pampanga, Mekeni, to voluntarily recall its products.
For perspective, watch our Rappler Talk interview with Kate Blaszak, World Animal Protection global farming advisor. (Recommended read: How China's swine fever epidemic turned into a global crisis)

This week, Southeast Asian leaders are scheduled to gather for their 35th Summit from November 2-4 in Thailand. President Duterte is attending and is set to depart Manila on Friday, November 1 – despite a bad back that made him cut short his visit to Japan last week.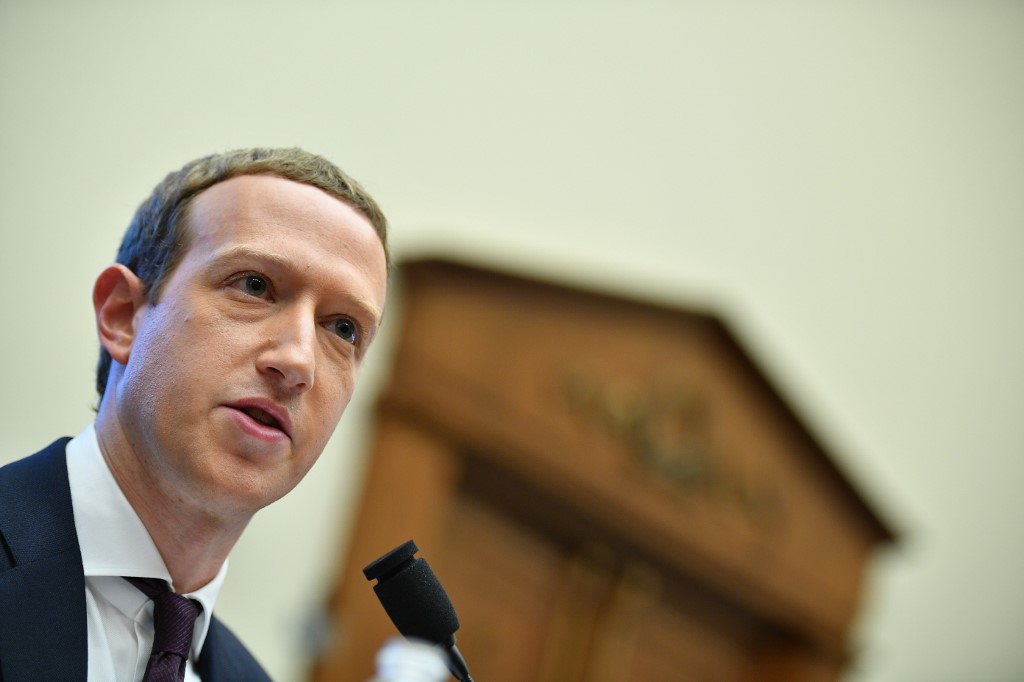 And will our lives get any better on Facebook? We will closely monitor the effect of Facebook's new policy to "promote" journalism and cure its reputation as a platform for mis- and disinformation. Facebook on Friday, October 25, rolled out among US users its "news tab," which will be separate from a normal feed and would include articles from the tech giant's partner news organizations.

Our problems with Facebook won't be cured by news tabs alone, as our editorial on Monday, October 28, asserts. Because who checks Facebook?
MUST REMEMBER

What's our beef with Facebook? Here are some:
Discussing platforms on Facebook didn't matter in 2019 polls
Break up Facebook, says co-founder
Why Facebook's new 'privacy cop' is doomed to fail
US presidential bet Elizabeth Warren runs fake FB ad to target its ad policies

Here are this week's other highlights:
Monday, October 28, is the first day of Chief Justice Diosdado Peralta. Vice President Leni Robredo said all eyes are on him, especially since he is retiring 3 months before Duterte steps down from power in 2022 – unless the Court is also now afflicted with this administration's "term-sharing" governance model. (Recommended read: Peralta backs automatic probes of corruption in judiciary)
Tuesday, October 29. National Maritime Summit hosted by the National Security Council.
Wednesday, October 30. We have a Rappler Talk with Health Secretary Francisco Duque III at 10 am.

It's the soft opening of the Cavite-Laguna Expressway.

Thursday, October 31. 35th ASEAN Summit and handover ceremony of ASEAN chairmanship to Vietnam in 2020.
Hong Kong pro-democracy protesters plan Halloween-themed "masked march." Activists are smarting from a Hong Kong court ruling that banned residents from publishing personal details about police officers and their families, including photos.
Sunday, November 3. One-year countdown before US presidential elections. Check all our stories on the race here.

Have a meaningful week ahead! For comments, please email me at glenda.gloria@rappler.com. – Rappler.com