2
In cold blood: This week's outlook
Published 11:45 AM, November 19, 2019
Updated 2:15 PM, November 19, 2019
In case you missed my newsletter last week on the impossibility of the drug war, here it is.
I remember being in the ABS-CBN newsroom 10 years ago when vague reports about an ambush in Maguindanao soon turned into a nightmare of photographs from the field.
On November 23, 2009, the Ampatuan clan's private army, fattened for decades by taxpayers' money, ambushed a convoy of 58 journalists, local employees, and campaign volunteers who were with the wife and relatives of local politician Esmael "Toto" Mangudadatu. Toto had dispatched his wife to file his certificate of candidacy for governor of Maguindanao in the May 2010 elections against Andal Ampatuan Jr, who was running to replace his father, Andal Sr, after the latter had reached his final term.
At least 200 gunmen – led no less than by Andal Jr, according to witnesses – stopped the Mangudadatu convoy off the highway near Ampatuan town, brought them to a remote hill, and shot them dead in close range. A witness recalled seeing Andal Jr slap Mangundadatu's wife before killing her.
The maimed bodies of men and women covered with banana stalks – and a local government-owned backhoe that was meant to bury them – were the images that would haunt us as a nation.
At least 30 of those slain were Mindanao-based journalists, making the massacre the worst media killings in the world outside the battle zone.
MUST REMEMBER
Protracted trial. It's been 10 years since, and we're told that a verdict on the massacre would be handed down in December. Here's our timeline on the case.
Aquino's win in Muslim Mindanao. The massacre was "guided neither by ideology nor humanity," declared then-senator Benigno "Noynoy" Aquino III, who was gunning for president in that election in a bid to end the reign of the Lakas-CMD party to which the Ampatuans and their ally, former president Gloria Macapagal Arroyo, belonged.
Mangudadatu would trounce Andal Jr in the gubernatorial vote, and Ampatuan's former allies readily switched their support to Aquino, ensuring his victory in the autonomous Muslim region. As president, Aquino vowed justice for the massacre victims and their families.
Return to power. Despite the imprisonment of key members of the Ampatuan clan, their kin have since crawled back to power, though not in the same scale as in their heyday. In the 2013 elections alone, 74 clan members ran for various posts in their bailiwick, with some of them declaring to be allies of the Liberal Party (LP), whose provincial chair at that point was Mangudadatu himself. You'd think the party would reject this outright, but not quite, as you can see in this story.
In 2015, Ampatuan's youngest son Sajid was set free after 5 years in prison and after being allowed to post bail. He's now mayor of a Maguindanao town.
And who could forget the video of one of the alleged massacre masterminds, Zaldy Ampatuan, dancing with his daughter at her wedding on August 21, 2018? A local court promptly allowed Zaldy to leave jail for several hours of dining and waltzing at a posh Manila hotel.
Trauma remains. Meanwhile, the scars remain raw for the children of the massacre victims – just toddlers during the gruesome murders. In this heartbreaking piece, Rappler reporter Lian Buan talks to the children, some of them already in their teens.
What makes warlords like the Ampatuans survive the ravages of time? Because they are, time and again, backed by the state. Human Rights Watch did this exhaustive report on Mindanao in relation to the Maguindanao massacre.
THIS WEEK'S OUTLOOK
US Defense Secretary Mark Esper is visiting Manila this week while Pope Francis will be in Thailand and Japan. We continue to keep a close watch on Hong Kong, as hundreds of protesters were holed up in a campus on Monday, November 18.
We also take stock this week of what happened to the fishermen of Gem-Ver, the Filipino ship sunk and abandoned by a Chinese vessel 5 months ago in the West Philippine Sea. A Rappler team visited the men and their families in Mindoro Oriental last week. The fishermen sailed on board Gem-Ver again, but theirs remain to be a story of betrayal, as we wrote in our editorial on Monday, November 18.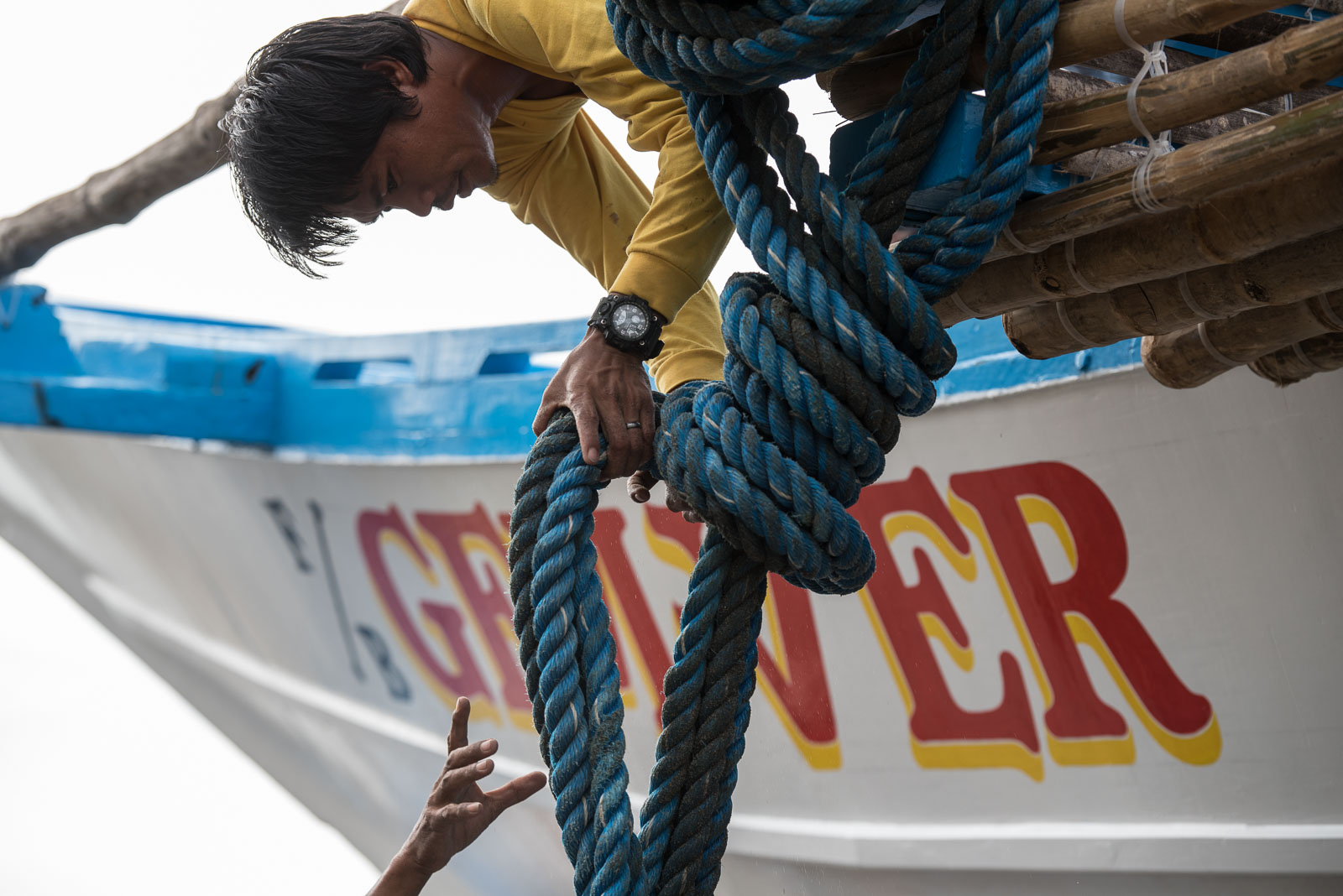 Vice President Leni Robredo is scheduled to meet with the Department of the Interior and Local Government on Tuesday, November 19, in her new capacity as co-chair of a government committee against illegal drugs.
The Philippine House of Representatives tackles tax issues hounding Chinese online gaming in the country.
The Philippines is also scrambling for final preparations as the host of this year's Southeast Asian Games, which begin on November 30. This has not been without controversy – as questions are now coming out on how government officials have been spending taxpayers' money for the games. The government spent P50 million for an oversized cauldron that would be used for the torch-lighting ceremony. And then there's the inclusion of the SEA Games budget in the budget of the Department of Foreign Affairs. Rappler's Sports section is launching our SEA Games microsite on Thursday, November 21. Watch out for it!
The undefeated Ateneo Blue Eagles will gun for the UAAP championship on Wednesday, November 20, against the UST Growling Tigers.
Here are the other key events this week:
Tuesday, November 19. US defense chief Esper meets with Defense Secretary Delfin Lorenzana.
Wednesday, November 20. Canadian Prime Minister JustinTrudeau names Cabinet after reelection as head of minority government.
Thursday, November 21. Pope Francis meets with top Thai officials led by its prime minister.
Friday, November 22. G20 foreign ministers meet in Japan.
Saturday, November 23. 10th anniversary of the Ampatuan massacre.
Have a productive week ahead! Please feel free to email me at glenda.gloria@rappler.com. - Rappler.com