4
Reporting on the SEA Games fiasco
Published 6:30 PM, November 28, 2019
Updated 7:06 PM, November 28, 2019
A little over two weeks ago, when an opposition senator started uncovering one bloated item after another in the Philippines' budget for hosting the Southeast Asian (SEA) Games 2019, a university professor asked on social media how come all these were getting exposed only now. The Games, after all, would officially open on November 30.
In agreement, I replied, with a sad emoticon: "Huli na ang lahat." (It's too late.)
He replied: "Kahit ang media nalusutan." (Even the media didn't get wind of this.)
It stung. Because it was true.
Every year, when agencies draft and submit their proposed budget, and when lawmakers scrutinize every item, every realignment, every misused past allocation, and every target source of funding, we've always reminded our reporters to leaf through the budget bill and made them sit through long-running hearings. Because these are where both officials and the media would raise or spot the red flags.
Admittedly, the SEA Games budget got past us – not just Rappler, but the mainstream media as a whole. I'll cite some factors, but will certainly not push them as excuses. With only a handful of reporters to deploy during the budget season, more than a hundred government offices whose budgets had to be carefully examined, and the many hours that each budget review demanded while there are other issues to cover, we were certainly guilty of having to choose between agencies and allocations.
But that didn't mean we deliberately dropped the SEA Games budget coverage. The government just made it difficult for the media, even for watchdogs and concerned citizens, to dissect the budget. How? Look at the General Appropriations Act of 2019, the budget law, and you'll see on page 623 that the SEA Games budget of P5 billion under the Philippine Sports Commission is a one-liner – a lump sum, confirms economist and Albay Representative Joey Salceda.
(You can read our early budget stories, many months before the November 18 cauldron exposé of the Senate Minority Leader: Drilon questions inclusion of P7.5-B SEA Games budget in DFA | POC: Gov't agency support can speed up SEA Games 2019 preparations | SEA Games 2019 suffers 33% budget cut)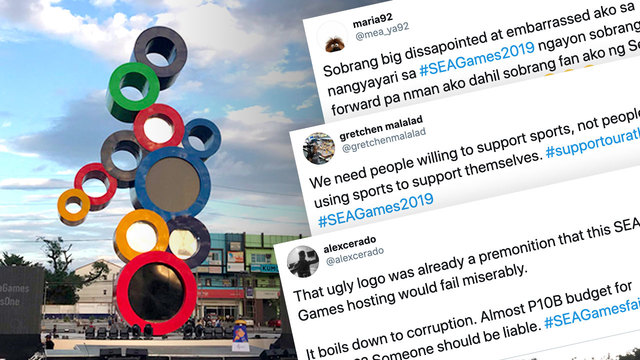 In fact, we're seeing the breakdown of the SEA Games budget only a few weeks before the opening of the Games – thanks to people within government who could no longer stomach how taxpayers' money and donations entrusted to public officials are being spent.
And thanks to concerned and affected athletes, foreign delegations, suppliers, contractors, professionals, citizens who have taken to social media to expose incompetence and possible corruption in different aspects of preparations for the Games. Now we've also become aware of the extent of our shortcomings, unpreparedness, and lack of planning and coordination.
When Rappler was preparing to launch our SEA Games 2019 microsite, team members had a long back and forth over changes in schedules, venues, and other details because organizers kept changing or adding to them. In one editorial meeting, we were looking at Update No. 30 from the organizers, and it was far from final.
I started writing this newsletter thinking that, to cite examples of #SEAGamesFail incidents in the last two weeks, I'd only have to link to the newsletters written earlier this week by Rappler editors (Glenda Gloria and Chay Hofileña) and to our editorial. I ended up taking breaks along the way to check fresh stories on budget maneuverings (watch out for them on Newsbreak this week), and cases of unfinished works and last-minute adjustments.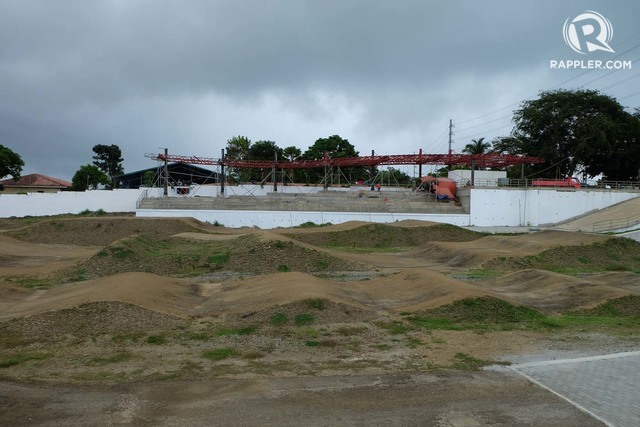 So, really, the media – "especially that Rappler," as the messaging line that's been cascaded to the administration's online army this week goes – is not going "all out to destroy" the country's hosting of the Games. It's the government officials and organizers, who bungled many aspects of the budget and logistics, who are destroying their work from within. The news bearers are just that – news bearers.
The media is causing panic by reporting on what the organizers are doing wrong? The only persons I see panicking with all these revelations, which mostly come to media's doorsteps from frustrated insiders and taxpayers, are the organizers – and perhaps their cohorts who are afraid they're next to be exposed.
Until next Wednesday! Email me your thoughts at miriamgracego@rappler.com. If you want to help Rappler pursue in-depth reports on specific sectors and issues, you can donate to our investigative fund here. You can check out the conversations I engage in on Twitter @miriamgracego and follow the stories I share on Facebook. – Rappler.com
Do you want to receive notifications when Rappler has breaking news and exclusive content? Subscribe to our alerts! When visiting any Rappler story page, choose "Allow" when prompted.