2
Barack, Michelle, and Julia Roberts: This week's outlook
Published 12:01 PM, December 10, 2019
Updated 12:07 PM, December 10, 2019
In case you missed my newsletter last week, here it is: Follow the money: This week's outlook.
I can guess how this week looks like for you. Your calendar is brimming with Christmas parties to attend (on top of your office's), last-minute shopping for gifts that you vowed to buy before the Christmas rush, guiltless lunches and dinners with friends, and for laborers like us – a stream of assessment reports, yearend stories, and planning sessions for 2020.
At Rappler, we got an early Christmas present that inspires as much as humbles us: the pleasant news about filmmaker Ramona Diaz's "A Thousand Cuts" making it to the Sundance Film Festival in Utah in January 2020. The film documents how Maria Ressa and the Rappler team have been holding the line in the face of harassment.
But there's a dampener, too: a 2018 study that showed the Philippines among the lowest-ranked in reading, math, and science. As we wrote in the Rappler editorial on Monday, December 9: "Decades of skewed priorities in education have come to slap us in the face: we are now officially a country with the worst proficiency in reading for 15-year-olds."
We're entering the week from big back-to-back stories in the last few days.
The Vatican announced on Sunday, December 8, that Manila Cardinal Archbishop Luis Tagle is now part of Pope Francis' Cabinet, as the new prefect that oversees the spread of the Catholic faith globally. Tagle is expected to step down as Manila archbishop, and we wonder how that will play out in the Church's internal politics.
Last Thursday, December 5, International Criminal Court Prosecutor Fatou Bensouda dismissed the complaint against Chinese President Xi Jinping filed in March by former Philippine ombudsman Conchita Carpio Morales and ex-foreign secretary Albert del Rosario. Both, however, said they will pursue the case that accuses Beijing of violations in relation to the West Philippine Sea. On the same day, President Rodrigo Duterte declared he will not pay Manila Water, which won a P7.39-billion case against the Philippine government in the Permanent Court of Arbitration (PCA) in Singapore.
You, idiot, he said about the Ayala-led company. Why should I pay you?
MUST REMEMBER
What's the presidential fury all about?
THIS WEEK'S OUTLOOK

There's no breather in the newsroom this week. For one, the Obamas are in the neighborhood!
Former US president Barack Obama and wife Michelle are in Vietnam on Monday, December 9, en route to Kuala Lumpur, where they will attend the Obama Foundation's Leaders Asia-Pacific conference. Joining them is actress Julia Roberts. Michelle Obama and Roberts will have a conversation at the conference on Thursday, December 12. The former US president, meanwhile, will speak alongside his half-sister, Maya Soetoro-Ng, on Friday, December 13.

Monday is also when the US Congress judiciary committee convenes to draft the articles of impeachment against US President Donald Trump. On Monday, too, South Africa's Zozibini Tunzi was crowned Miss Universe 2019. (Recommended read: Who is Zozibini Tunzi?)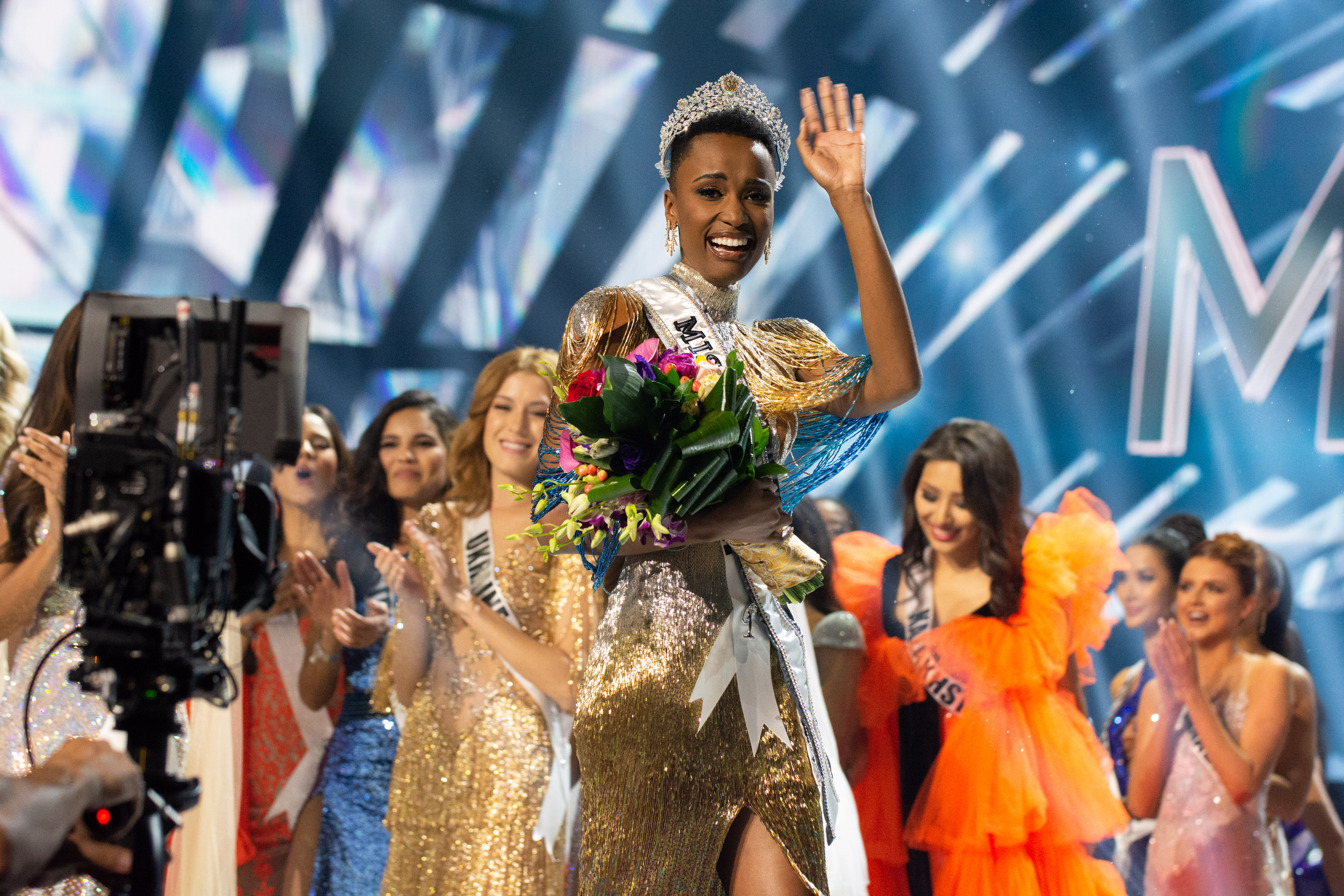 The Southeast Asian Games officially ends on Wednesday, December 11, at the New Clark City in Tarlac. Host Philippines continues to stay on top in the medals haul, with spectacular wins from its pole-vault and 200-meter run athletes, among others. Read and watch the SEA Games' fascinating stories here.

We commemorate World Human Rights Day on Tuesday, December 10, in various forms. The once-celebrated Aung San Suu Kyi is scheduled to appear at the International Court in The Hague to defend Myanmar in the Rohingya genocide case. In Manila, U2's Bono will be facing the media, along with Philippine Red Cross CEO Senator Dick Gordon, for an important announcement. U2 is holding its first-ever concert in the Philippines onWednesday, December 11. Here's your guide to the humongous venue, the Philippine Arena.
I take the occasion to personally pay tribute to one of the Philippines' most resilient defenders of human rights, detained Senator Leila de Lima. In this Rappler investigation, we unmasked the systematic character assassination against her.
Other key events and activities this week:
Tuesday, December 10, 2019
House hearing on bills imposing excise tax on plastic bags, as well as a separate probe on the impact of Philippine offshore gaming operators
Argentina's President-elect Alberto Fernandez takes office
Wednesday, December 11, 2019
Senate hearing on the water crisis and proposed creation of the Department of Water
March against murders of activists and journalists in Mexico
The Committee to Protect Journalists releases annual census of journalists imprisoned
Thursday, December 12, 2019
UK general election
EU summit
Royal barge ceremony, the final chapter of the Thai king's coronation
Friday, December 13, 2019
Comelec hearing on Cardema's material misrepresentation
Pope Francis holds Mass for Latin America
Saturday, December 14, 2019
Miss World 2019 in London

Have a meaningful week ahead! Feel free to email me at glenda.gloria@rappler.com. – Rappler.com