2
Getting into the Christmas spirit
Published 1:16 AM, December 12, 2019
Updated 4:15 PM, April 10, 2020
Can you believe it, it's less than 15 days before Christmas! I'm sure you're about ready to press the panic button for Christmas shopping requirements like me, but I'm not about to write about the latest Christmas tips or exposés. Take note, the 2019 Southeast Asian Games came to a close Wednesday, December 11, and if you weren't able to follow it closely, you can still catch up in this special page that our Sports team put together for you: SEA Games 2019. And in case you missed last week's newsletter, it was about Fighting the PR War in the SEA Games which started on the wrong foot. Thankfully the 1,496-contingent of the Philippine team harvested 149 golds out of the 387 medal haul.
Supporters of the administration have tried to discredit our story on social media disinformation and manipulation in relation to the SEA Games, perhaps unaware that we have been tracking networks and accounts online that spew hate and spread false information. The indisputable fact remains that dubious accounts have been created to attack and destroy people online, and they are connected to each other.
Last week, I told you about the network that was created and tapped as part of government's PR crisis management strategy. The tactics have remained the same: attack, mute, sow venom, and maim critics online. Same, same.
Destroying reputations. We had a recent discovery, too, employing the same methods and which targeted now-detained Senator Leila de Lima. Our data team found that the attacks against De Lima were traceable to as early as 2016, before she became senator, then became more intense after she won.
Central to the attack against her credibility was the circulation of manipulated video that showed her supposedly admitting she was a drug protector, giving greater credence to President Duterte's allegations that linked her to the drug trade. It was a masterstroke in character assassination fueled by online and on-the-ground disinformation.
If you read the comments section of stories critical of the administration, you will get a sense of how misinformed some people are, if not a sense of how organized operations with a dark agenda are. I tell you, social media can destroy your Christmas spirit.
Disaster in Tokyo. So let me take you to something more fun and uplifting. I was in Tokyo for a meeting recently and was fortunate to catch the vibrant colors of autumn.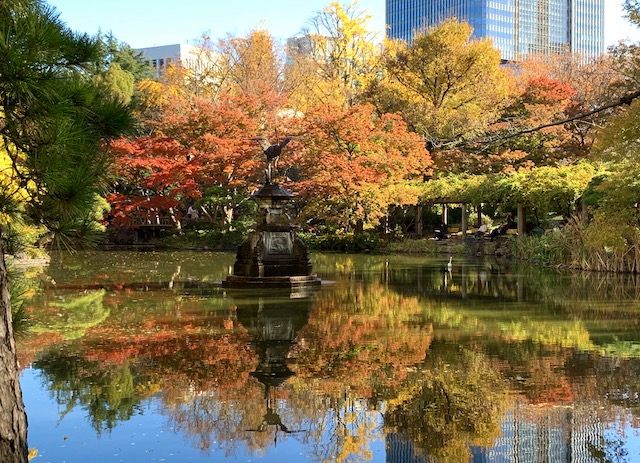 One day was set aside for a brief visit to the Honjo Bosai-kan (Life Safety Learning Center) in Sumida Ward operated by the Tokyo Fire Department. (The trip brought together journalists from Indonesia, Thailand, Malaysia, Myanmar, the Philippines, Cambodia, and Japan to talk about areas of collaboration.)
A retired firefighter showed us different disaster situations that simulated what we experience in real life: fire smoke, rainstorms, floods, and perhaps the scariest of all, earthquakes. Trust the Japanese to have this type of museum – replete with instructive video – for kids and adults alike, so that locals and residents would know what to do in case a disaster strikes. I was told that going through these simulations is a must for all students and residents, something that the Philippines should also adopt.
Our fire and earthquake drills are commendable, yes, but getting to actually feel what an intensity-7 quake feels like is something else. As they say, nothing prepares you for the real thing, so experiencing a simulation is probably the next best thing. The museum equips people with explanations for natural phenomena and arms them with practical knowledge. As one video put it (this is a paraphrase of what I remember): we should be transformed from someone needing help to being helpers.
Other Newsbreak stories for you. Meanwhile, here's what we published under Newsbreak in the last week, in case you missed them:

Don't forget to listen to Jodesz Gavilan's Newsbreak: Beyond the stories podcast that touches on timely, relevant, and big issues you should care about. Watch out for this week's podcast on Duterte in 2019 with Jodesz and our Palace reporter Pia Ranada. Last week, the podcast was on: May conflict of interest ba si Alan Cayetano sa SEA Games 2019?
Tell me what you think via chay.hofilena@rappler.com.

Newsbreak is where you'll find Rappler's investigative, in-depth, and data- and research-based reports. Be updated on the latest stories by liking Newsbreak on Facebook and following @newsbreakph on Twitter.