2
Goodbye, 2019: Five reasons this year stands out
Published 2:38 PM, December 31, 2019
Updated 6:13 PM, January 06, 2020
In case you missed my newsletter on U2's Manila concert, here it is: In God's country: This week's outlook
2020 is just a breath away from us. Let me take this chance to wish you a new year packed with inspiration for our dreams and courage for our trepidation.
This particular newsletter will not contain the outlook of news events that I regularly include every week. We're ending quite an eventful year, after all, and I'd like to fill this space with the 5 things that made 2019 stand out for me – both as a journalist and a citizen of the world. (For the 2019 stories that matter, check Rappler's yearend special.)
Apologies that I have to begin the list with what struck me the most – journalists holding the line.
1. Journalists speak truth – and stand up – to power.
We at Rappler began 2019 with the worst fear that we would not survive it. In February, our CEO and executive editor, Maria Ressa, was arrested in the newsroom a few minutes before the closing of court hours. In March, Ressa was again arrested upon arriving at the Ninoy Aquino International Airport. Between these periods, two diehard supporters of President Rodrigo Duterte sneaked into our headquarters with protest placards – chanting anti-Rappler slogans on Facebook Live and agitating their community online. "Bomb Rappler office, rape Maria Ressa" – these were just among the comments posted online while the duo were spewing hate on Facebook. A few days later, they again organized another anti-Rappler meet-up in one of the coffee shops near our office.
It's been a dizzying year of court hearings, bail and travel bonds, lawyers' conferences, security threats, restless nights, bad days that turn into a blur, and bleak mornings that make you wonder where to source clarity or courage.
Yet, journalism thrived.
In April, more than 40 of our colleagues from other media, as well as the academe, joined us in our Supreme Court petition to lift the presidential ban on Rappler's coverage of Duterte. Filipino journalists won prestigious international awards for their incredible reporting – despite being demonized and harassed. In December, in fact, Rappler reporters took time to pay tribute to their colleagues who beat them with excellent stories.
2. Filipinos find their voice – and tell their stories.

When the Moro Islamic Liberation Front vowed to make the peace process work, they made sure to achieve their first win: to get enough votes that ratified the Bangsamoro law in January and created the Bangsamoro Autonomous Region in Muslim Mindanao.

When a Chinese trawler rammed and abandoned their fishing boat in April, the fishermen of Gem-Ver boat said the Chinese were to blame, even if government officials said they must have been at fault too. When a Filipino ship captain manning an international vessel was bullied at sea by A Chinese vessel, he stood his ground.

When Philippine Military Academy cadets witnessed violence in their own rooms, they told the public about it. They cried foul. And they made generals step down from their posts.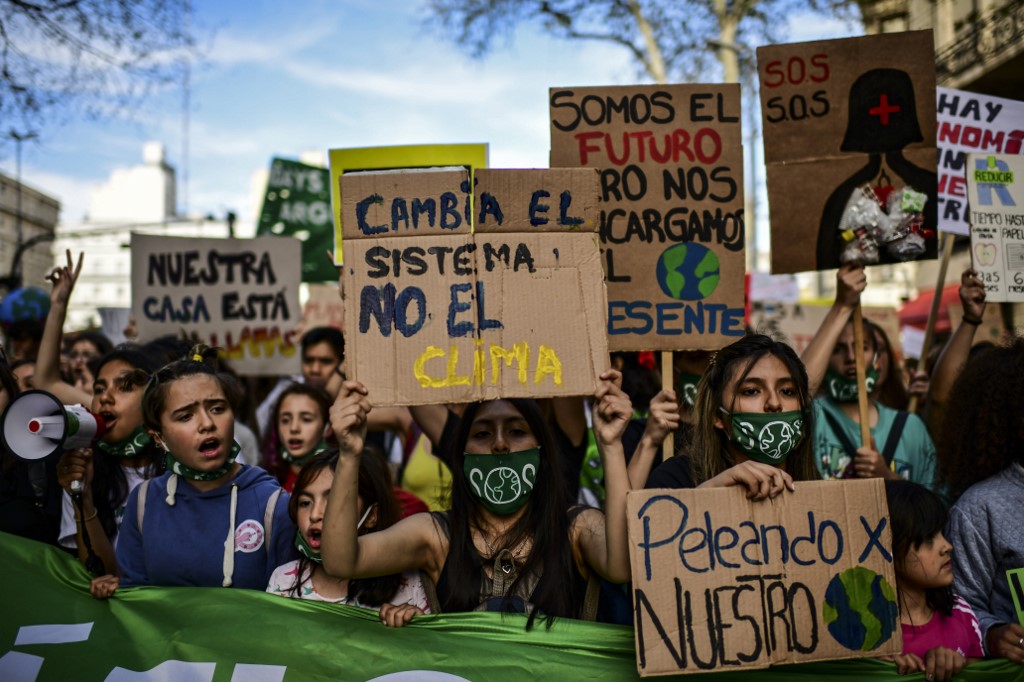 3. Citizens turn rage into action.
A teenager moved the world and became Time magazine's youngest person of the year. Greta Thunberg turned rage into action, her advocacy culminating in the global climate strike one week in September, where close to 8 million people in 185 countries took to the streets to demand climate action.
So did millions of other people like her who had grown tired of false promises and fake leaders – in Nicaragua, Chile, Argentina, Iran, Iraq, among others. (Recommended read: Rage, rage, rage: The world in 2019)
And who could forget the protesters in our neighborhood, who bucked the world's second most powerful state and hurdled obstacle after obstacle thrown at them on the posh streets of Hong Kong?
4. The power bubble bursts.
Sure, it did not burst in the real sense of the word. But the American president has been impeached. And the Global Magnitsky Act has become the biggest psychological warfare operation against abusers of human rights – whether in Saudi Arabia, Myanmar, Nicaragua, Iraq, or the Philippines. The Act, which imposes travel restrictions on human rights abusers and freezes their accounts in countries that signed off on it, has spread to Estonia, Canada, Lithuania, Latvia, and is being pursued in the European Union, Australia, France, Denmark, the Netherlands, South Africa, Sweden, and Ukraine, among others.

In the little country of Malta, an exposé against the suspects in the 2017 killing of prominent journalist Daphne Caruana Galizia triggered a power meltdown in November – with no less than a commitment from the prime minister to step down next year. In December, the Ampatuans were convicted in a 10-year massacre case that shocked the world.

Mark Zuckerberg and Facebook continued to face public and institutional scrutiny.

As we said in Rappler's editorial on Monday, December 30: This year's biggest lesson for 2020 is that there will be pushback.
5. Filipinos win medals and rock with Bono.
The sweetest in these two events is that Filipinos exposed and celebrated the truth. Athletes, coaches, and volunteers in the 2019 Southeast Asian Games did not hold back in denouncing the incompetence of Filipino organizers, exposing their sloppy work, questioning their fat budget, and forcing an embarrassed Duterte to apologize to the region. Alan Peter Cayetano can have his survey ratings and House allies, but in the hardest of truths, the SEA Games showed his limits.
And as for Bono, well, he summed up what power will be told again and again in this lifetime: "You can't compromise on human rights."

Here's to courage and hope for 2020! Feel free to email me at glenda.gloria@rappler.com. – Rappler.com