3
Amid Taal Volcano's eruption, the hard questions
Published 11:00 PM, January 16, 2020
Updated 12:23 AM, January 25, 2020
In my first newsletter for 2020, we promised that Rappler would give you more people stories as we cover government, politics, business, and the economy. And we've pretty much done that in the first emergency of the year to require the newsroom to have everyone on deck: the continuing eruption of Taal Volcano, one of the 23 active volcanoes in the Philippines.
So we kept you abreast of the volcano's behavior – the alert level escalated from 2 to 4 in just 5 hours last Sunday, January 12, and almost 500 earthquakes were recorded as of Wednesday morning. But we also made sure to ask, and show, how residents of Batangas – and eventually of the neighboring provinces of Cavite and Laguna, and inevitably Metro Manila – were doing.
Rappler's Facebook, Twitter, and Instagram accounts have been flooding your feeds (this time, we're not sorry!) with photos and videos of stories like: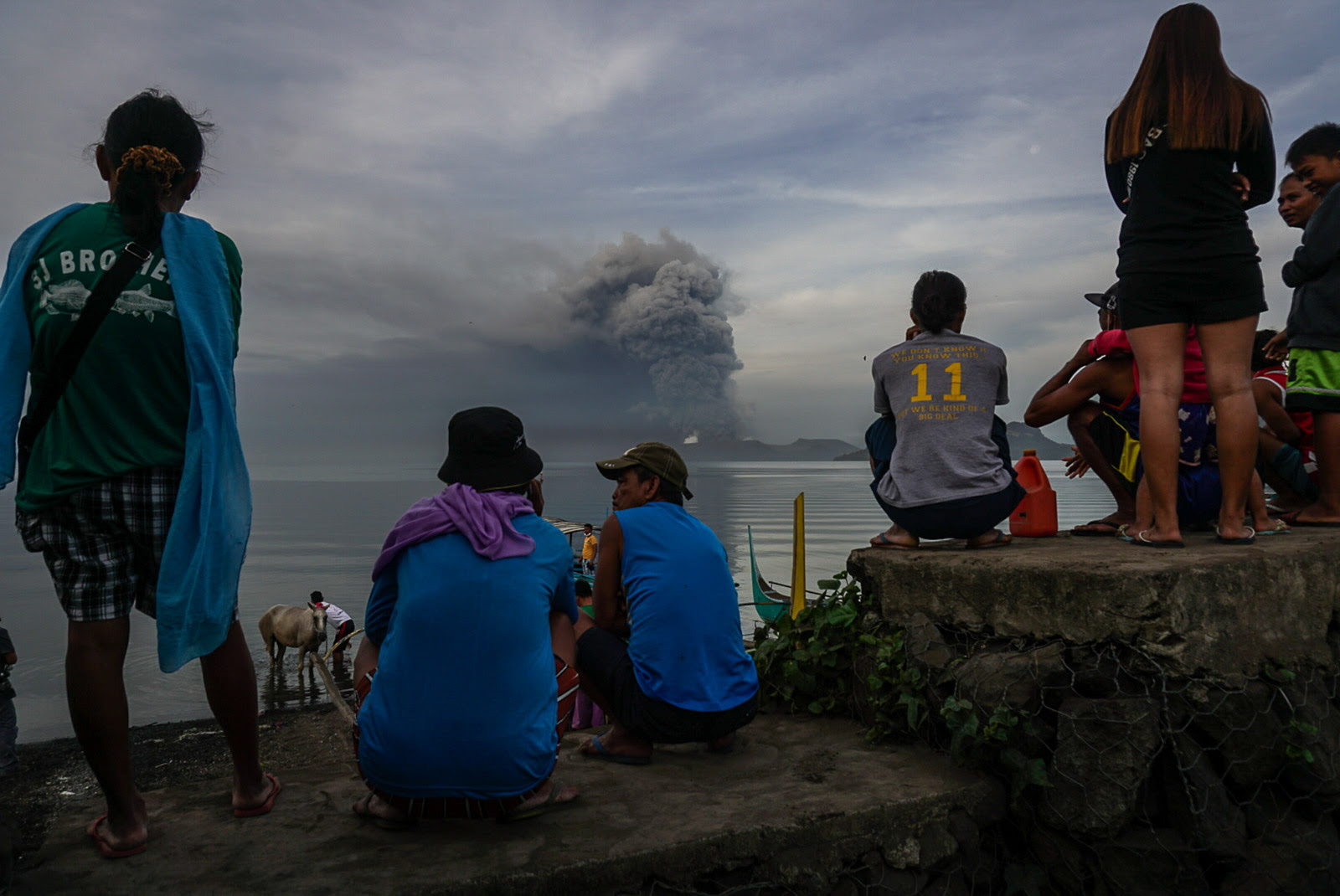 Move, our citizen engagement arm, runs Agos, an online platform linking communities reporting emergencies to organizations and government offices that can respond to them. (You can volunteer here.) Move's Facebook and Twitter accounts have been posting callouts for donations and relief and rescue initiatives, and amplifying efforts by organizations and local government units:
Our Sports and Entertainment sections are reporting on the call for donations and assistance that famous personalities have made:
For now, with a big explosion still a possibility any hour or day, the priority is to rescue the stranded, feed those who have fled their homes, make sure they don't contract a diseases, and keep them from further harm.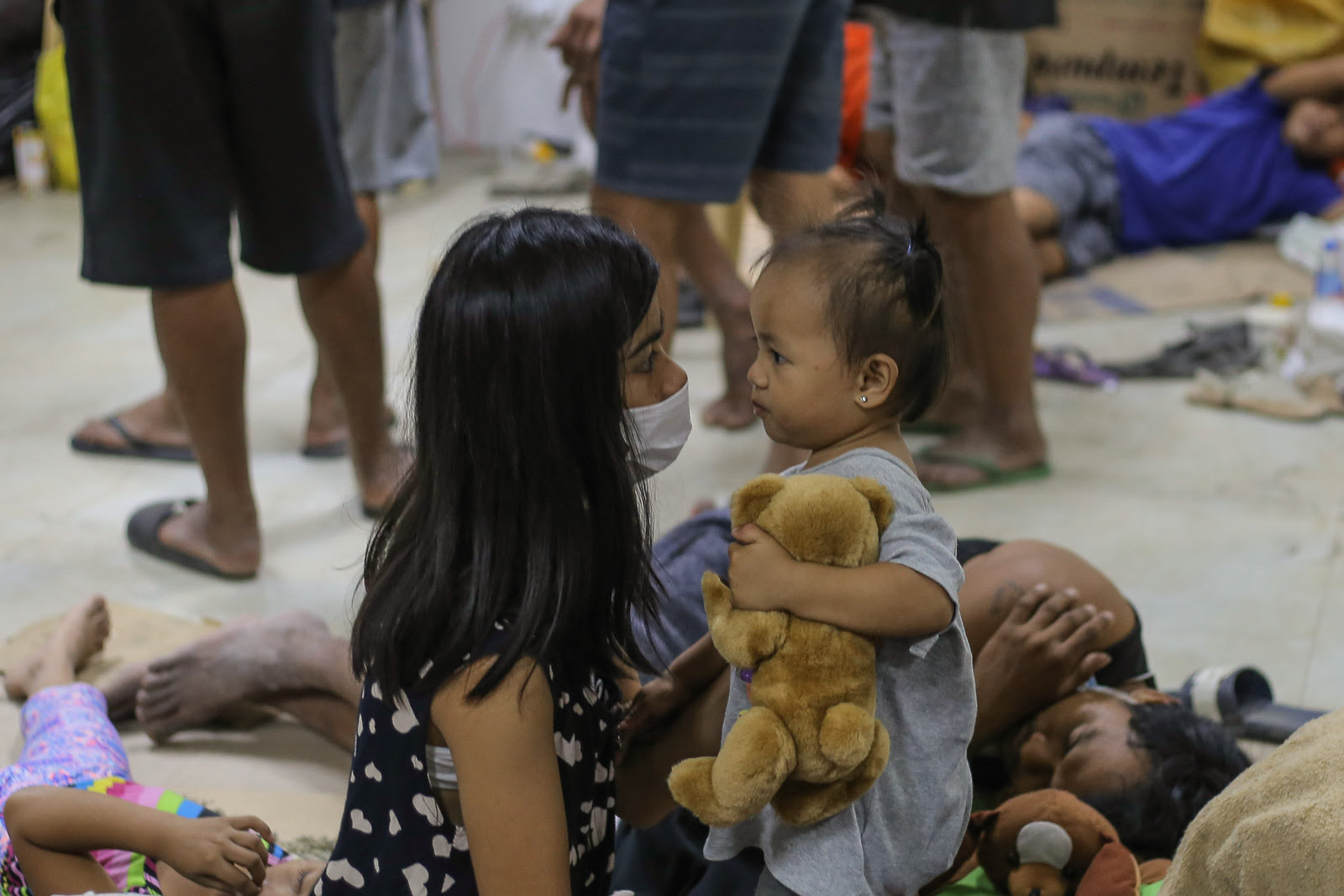 But once the dust settles, let's prepare to ask the hard questions. I'll list down a few, some of them already posed by citizens online:
Did government volcanologists issue warnings early enough so residents could've prepared better for evacuation? If the scientists did, why did citizens still scramble to safety, and why were local governments seemingly caught by surprise? (READ: Calabarzon residents have no management plan for volcanic eruptions – survey)
If Phivolcs failed to sound the alarm earlier, what could be the reason? Are our science agencies ill-equipped? Do we have enough scientists, and do we continue to train them?

The volcano started erupting Sunday afternoon, but the first meeting we know of that Governor Dodo Mandanas called the mayors to was Monday morning. He mentioned the difficulty of rescue operations Sunday evening because it was pitch black due to the ashfall. Was a scenario like this not anticipated in a province where an active volcano sits? Did the province and the towns and cities of Batangas, to begin with, have emergency response plans in place?

Where were regional bodies in all this? Were governors of Calabarzon and regional directors of agencies called to a conference (online would've worked) so they could have a coordinated response? We'd like to study how this was done, if ever. (READ: [OPINION] Planning and preparation: Unglamorous, yet most critical, in disasters)
Where was the national government in this as well? It took sometime for the media and netizens to feel the presence of the National Disaster Risk Reduction and Management Council. President Rodrigo Duterte made his first public statement about the disaster Monday evening, and the statement itself was a disaster: he said

he'd eat the ash and pee into the volcano's crater

.

When and how does the national government step in? On Tuesday evening, President Duterte was in a situational briefing in Batangas, but he talked mostly about killing people who were into drugs and how much he hated big business. He said that, on his way to Batangas, his thoughts were filled with a lot of problems, but these quickly went away when he saw pretty women. "I really love beautiful women," he said, before a Cabinet member tried to steer the discussion back to government response to the volcanic eruption. This is the man whose office has a

P16-billion calamity fund

for 2020.
What questions will you ask once all this is over? Yes, we want to make officials accountable, we want to hold residents responsible if needed. But we also want to learn and shape policy based on this episode. Every region in the Philippines has the equivalent of Taal Volcano – a natural hazard, a disaster waiting to happen. Are we prepared? – Rappler.com
Until next week! Email me your thoughts at miriamgracego@rappler.com. If you want to help Rappler pursue in-depth reports on specific sectors and issues, you can donate to our investigative fund here. You can check out the conversations I engage in on Twitter @miriamgracego and follow the stories I share on Facebook.