2
The Chinese among us
Published 11:00 AM, February 21, 2020
Updated 7:09 PM, February 21, 2020
I may soon be looking for a new place. My neighbors will too. The owner of the apartment complex where I stay came home from the United States to meet the buyer of his property. Nothing unusual about such kind of transaction per se, except that he's the latest in the string of property owners in our city to sell entire apartment compounds or rows of townhouses.
Without speculating about the specific circumstances of our landlord, I still thought it was just a matter of time before renters like me would be pushed out. A number of property owners in Metro Manila and its southern neighbors have sold or rented out to mainland Chinese, who pay in cash in amounts far higher than the market value assigned by local assessors to the areas. In our city, for example, neglected properties or those foreclosed by banks are suddenly refurbished. Tenants of other apartment complexes are skipping work to go around looking for places to move to because their landlords are suddenly kicking them out within a month because the properties have been sold.
These properties later on house workers and activities related to the growing Philippine offshore gaming operations or POGOs. And nothing in the news about them reassures me as an ordinary Filipino, even if the Duterte government tells us that POGOs supposedly contribute P551 billion annually to the Philippine economy: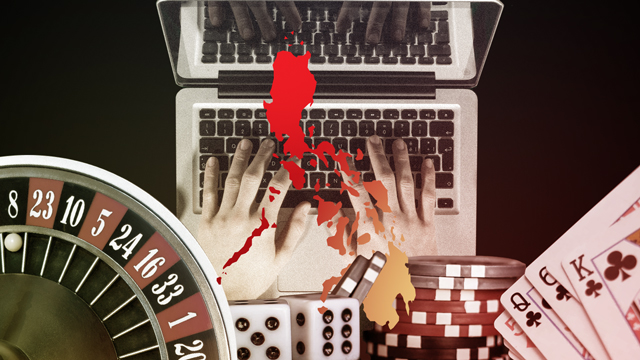 In all these, who do we hold responsible? For incidents of crime and public disturbance, certainly it has to be the individual POGO worker who commits them. For everything else, it is our policy makers and government officials, from the national down to the barangay levels.
Why did trade and finance officials agree, in the first place, to host the POGOs, turning the Philippines into a giant, albeit online, version of those seedy basement gambling dens run by syndicates that we see in movies? And we continue to host them despite the appeals of the Chinese government.
Why didn't finance agencies and lawmakers (if revisions to laws were needed) talk and take action on how and how much POGOs should be taxed, how they should be monitored and regulated effectively, before we allowed them to set up here in speeds that would shame oyster mushrooms?
What powers are given to and exercised by the labor department over

how workers are brought in from China

(and other countries or special administrative regions), treated by employers, and conduct themselves here?
Who should be checking on property rentals and sale – on sellers, agents, and buyers – to make sure rates don't skyrocket to levels beyond what locals can afford? (I learned that a high school batch mate vacated her 5-bedroom house in the province because the Chinese renters paid her a two-year advance at P250,000 a month – in cold cash. She bought a new house for her family which she pays monthly at a definitely lower rate.)
How are your provincial, city, municipal, and barangay officials dealing with the emergence of POGO-related issues? (Baka ang mayor pa ang ahente ng mga naghahanap ng condos at apartments. You might find mayors, using dummies, who earn commissions from scouting for properties that the mainland Chinese can rent or buy. Baka hindi makaporma ang barangay tanod dahil protektado o mas marami ang POGO residents. Have barangay watchmen been told that higher-ups are protecting these new residents, or these new residents simply outnumber locals in the village? Remember the mauling of a guard in Las Piñas and the spitting on a Manila cop?)
While pointing out these problems, I also have to caution us against adopting racist attitudes and policies. I've cautioned about that over the novel coronavirus crisis, and I'll caution against that over economic and immigration matters. What we are after is for those who run the government to ensure that, when we open our borders, our economy, our labor market, our communities to migrants, the changes they bring will "disrupt" us only in a healthy way. We have to keep in mind that crimes linked by police to the rise of POGO victimize both Chinese and Filipinos.
The questions I raise here are as good as story ideas I'd toss to reporters as they are issues we taxpayers should demand our government to address. This is also a callout for you to share your related experience, as well as your ideas on what steps policy makers, elected officials, and community leaders should take. – Rappler.com
Until next week! Email me your thoughts at miriamgracego@rappler.com. If you want to help Rappler pursue in-depth reports on specific sectors and issues, you can donate to our investigative fund here. You can check out the conversations I engage in on Twitter @miriamgracego and follow the stories I share on Facebook.