2
We need leadership, sanity during crisis
Published 10:00 PM, March 12, 2020
Updated 4:08 PM, April 10, 2020
By this time, you might be maxed out by the coronavirus, with stories about it and COVID-19 already spilling out of your ears. We've been through countless crises as if this country were a magnet for them (my last newsletter tackled the Greenhills hostage-taking incident ICYMI: Lunacy in our midst), but this latest one is threatening a rapid spread that could make it difficult to contain.

We're dedicating a newsletter focused on this issue, listing and discussing important news that you should know – Outbreak: Coronavirus Updates. If you're a Rappler PLUS member and already a subscriber to any or all of the senior editors' newsletters, you should have received the first one sent on Tuesday, March 10. If you want a filtered list of stories on key issues that matter in relation to the coronavirus threat, this newsletter will be invaluable to you.

I'm also reminding you of our new schedules – we will be sending out in rotation only on Wednesdays the 4 newsletters of Rappler senior editors: Beyond the Spin, Newsbreak Agenda, Huddle, and Sometimes, All You Need is Video.

Having said that, let me tell you about the other stories we've published under Newsbreak because for sure if we all focused on the coronavirus alone, so many other issues would slip past us. One of these stories is about the supposed Chinese intel agents in our midst.

Chinese Espionage?

As defense reporter JC Gotinga wrote: "China runs an aggressive, global intelligence program that includes state-owned and controlled companies, which are mandated to gather intelligence for the government." To be expected, too: during these times when no war is raging between the Philippines and China, Chinese agents, according to JC, would aim to "get a full grasp of how things really work and where the power lies in Filipino society, and then use that information to help China push its interests."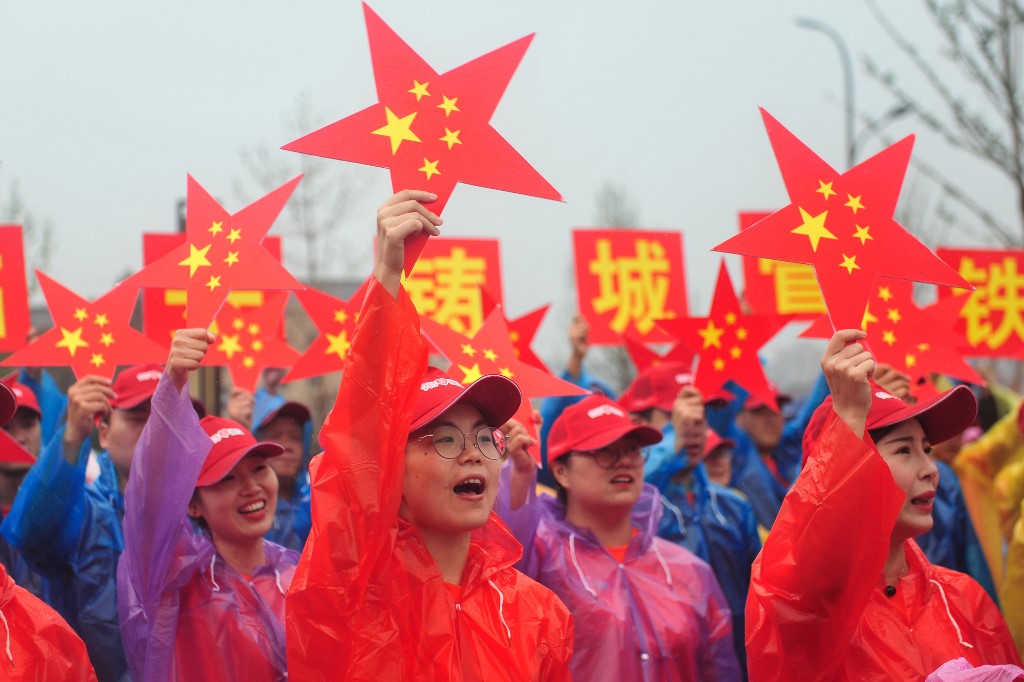 Senator Ping Lacson floated an unverified
raw report
about the supposed
presence of 2,000 to 3,000 People's Liberation Army members
here. They would undoubtedly be embedded in obscure places that would call the least attention and offer sufficient cover – the media, Chinese embassy, possibly even Philippine overseas gaming operators (POGOs) or online casinos.
It's a curiosity seeing more than half a million Chinese mainlanders entering the country within only a 3-month period, from December 2019 to February 2020. Feels like an invasion of sorts, doesn't it? Prior to December, there were at least 1.8 million Chinese who went here, many of them
working for POGOs
whose main clientele are Chinese, too. Ironically, online gambling is prohibited in China. Catch up on these stories below:

Politics and Leadership

In the political arena, we're seeing attempts on the part of Speaker Alan Cayetano to bridge the divide he himself created with former speaker and former president Gloria Macapagal Arroyo. He invited her to the inauguration of a bridgeway linking two buildings at the Batasang Pambansa. Of course the symbolism wasn't lost on him.

How true what they say in politics – there are only permanent interests and everything else is fleeting. Read more about it here: Foes to allies? Fierce critic Alan Cayetano woos Gloria Arroyo and gauge whether the renewed ties between the former enemies are for real.

And speaking of Cayetano, many on social media couldn't help but notice the painting hanging on the wall of his office. House reporter Mara Cepeda explained the context of the unusual artwork that shows the Speaker being prayed over by his colleagues in the House. It's based on a real-life event in July 2019 when Cayetano won the battle for speakership. The painting's title could very well have been "Hail, Lord Alan!" if those viewing it didn't know about the supposed religiosity of the House leader.

Over in Malacañang, as the country braces itself for a more massive spread of COVID-19, President Duterte makes light of the situation when asked if he would still visit Boracay to give the tourism industry a much-needed boost. He tells Tourism Secretary Berna Romulo: "Sige punta ako, pero maligo tayo." (Okay I'll go, but let's swim together.)
Sanity please
During these times of uncertainty, we badly need rational, level-headed leaders who can competently steer the nation through this crisis. There had been rumors of a metro lockdown which triggered panic on the part of others who ended up rushing to supermarkets and hoarding toilet paper. It's insane.

We need someone credible and authoritative to be on top of the situation and in control. Someone who will provide clear guidelines, parameters, rationalized restrictions, workflows, and who will anticipate worst-case scenarios and make sure there are adequate funding and resources provided where needed. We need competent leadership.

Otherwise, things will spin out of control if and when the crisis worsens.
Meanwhile, here's how we can cope better:

Let me know what you think via chay.hofilena@rappler.com. It's always good to hear from you – whether it's opinion or tips or even suggestions for stories we should pursue. And if you missed last week's newsletter, you can read it here: The significance of February 25, 1986.
Support free and fearless journalism – specifically our investigative reports through our crowd-funding campaign. Listen to our Newsbreak: Beyond the Storiespodcast on Spotify or Apple anchored by researcher-writer Jodesz Gavilan.

Newsbreak is where you'll find Rappler's investigative, in-depth, and data- and research-based reports. Be updated on the latest stories by liking Newsbreak on Facebook and following @newsbreakph on Twitter.