3
4 lessons from #NoToABSCBNShutdown
Published 6:00 PM, May 07, 2020
Updated 6:00 PM, May 07, 2020
Are you angry or upset over the closure of ABS-CBN? I am. Because only a government as brazen, calculating, and opportunistic as the current one would do this at the height of a pandemic crisis.
Just when everyone's attention was focused on saving lives, extending help, reporting about infections, deaths and recoveries, and correcting lies online, an agency called the National Telecommunications Commission (NTC) would do someone's bidding and issue a closure order.
Why someone's bidding, I say? Remember that as late as March 10, 2020, NTC Commissioner Gamaliel Cordoba told a House hearing on the renewal of ABS-CBN's franchise they would "most likely" issue a provisional authority to the network to allow it to continue operations.
Add to this, earlier pronouncements by Justice Secretary Menardo Guevarra, who said in February, that Congress could actually authorize the NTC to grant a provisional permit. Guevarra, however, refused to issue a written legal opinion, which would have granted the NTC a legal leg to stand on, saying this was because a private entity was involved. This would have armed the NTC come May 2020 when Solicitor General Jose Calida would threaten its commissioners with prosecution under the Anti-Graft and Corrupt Practices Act.
Recall, too, that in February, Speaker Alan Cayetano – with much bravado – declared to reporters: "Why would we talk to you with forked tongues? What do we have to gain to lie to you? So no'ng sinabi naming 'di magsasara, 'yan ang paninindigan namin. Kung kailangang physically ako ang mag-on ng transmitter or pumunta doon, gagawin ko 'yan." (So when we said it wouldn't close down, we will stand by that. If I need to physically turn on the transmitter or go there, I'll do it.)
Forked tongues, did he say?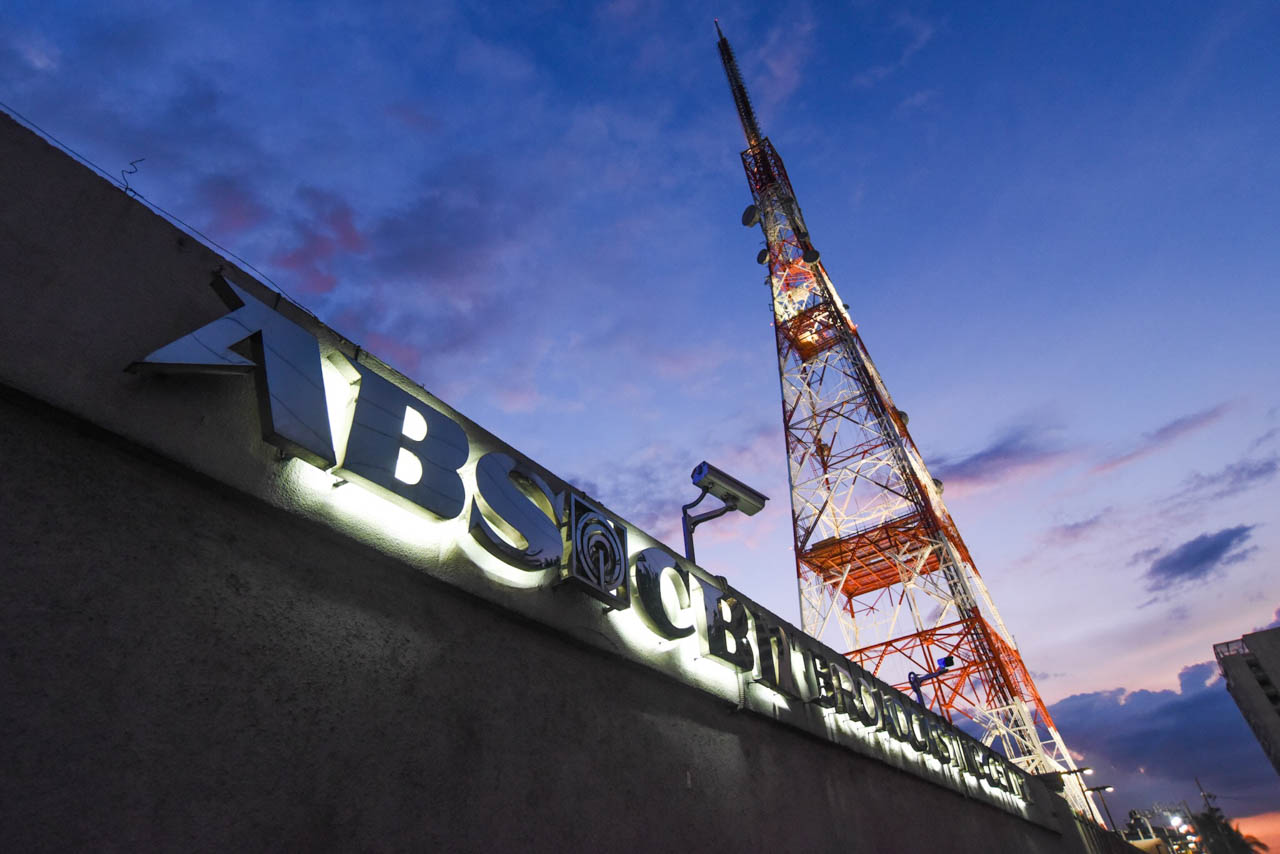 It's Political
Clearly, ABS-CBN was blindsided here. (READ: 'An act of betrayal,' Rappler says on closure order vs ABS-CBN) Never saw it coming, especially given the health crisis the entire world is currently embroiled in. Unfortunately, the crisis might have pushed the network to complacency. Lesson No. 1: Never trust politicians and never play their game most especially during a crisis situation.
Very deftly, Presidential Spokesman Harry Roque claimed that President Rodrigo Duterte is "completely neutral" on the ABS franchise issue and that members of the House may vote as they please. (Read our fact check on this, FALSE: Duterte 'completely neutral' on ABS-CBN franchise renewal)
But shouldn't members of the House, if they had enough self-respect and decency, actually vote as they please, without needing the say-so of the President?
Guevarra, who probably needs to salvage his reputation, went head on against Roque when he said it is well within the power of the President to "modify, amend, recall, revoke any order or any decision rendered by his subordinates in the executive department. He has total control of the executive department as Chief Executive."
Roque, also a lawyer, continues to earn his stripes as spokesman. Defending the supposed hands-off position of Duterte, he said intervention by the President in the NTC would be a "crime" and a violation of the anti-graft law. But nothing in the past stood in the way of a bull-headed President who got what he wanted, no matter what.
Think of the country's withdrawal from the International Criminal Court in March 2019 and the termination of the Visiting Forces Agreement in February 2020 as past instances when the President exercised his full executive powers and went ahead, citing presidential prerogative. Think, too, of the bloody drug war that has claimed thousands of lives and tainted the country's reputation in the arena of human rights.
Does Duterte really care about being sent to jail? Hell, no. Lesson No. 2: When the Presidential Spokesman says the President won't intervene, read between the lines. It means he's not on your side, expect the worst.
Fault of Congress
Let's be clear here. Contrary to the narrative being peddled and spread via copy-paste operations on social media, the franchise application of ABS has been pending with the House for quite some time now. The very first franchise renewal bill was actually filed on September 11, 2014. (READ: TIMELINE: Duterte against ABS-CBN's franchise renewal)
We tracked developments in Congress in this Newsbreak story, too: What's taking Congress so long to tackle ABS-CBN's franchise? Senate and House reporters Aika Rey and Mara Cepeda wrote in February 2020 that as early as the first day of the 18th Congress in July 2019, bills that sought to grant ABS-CBN a new franchise after the expiration of its current one were already filed. Unlike previous Congresses when these measures were acted on swiftly, the House under Cayetano, dragged its feet. (READ: EXPLAINER: ABS-CBN'S defense in the Supreme Court quo warranto case)
The Duterte-Cayetano tandem did not forget that the network failed to air their political ad during the 2016 presidential campaign and accused ABS of bias. No less than Duterte himself accused ABS in 2017 of swindling them and threatened in so many words to block the franchise renewal. That threat became reality – exchange of niceties notwithstanding. Lesson No. 3: Vengeance knows no compassion.
At past 11 pm Tuesday, May 5 – just a few hours after ABS went off-air – #NoToABSCBNShutdown and #OustDuterteNow trended on Twitter. The following morning, at about 8:30 am, #DefendPressFreedom, ABS-CBN, and "No one is above the law" crept into the top Twitter posts and conversations in the Philippines. Clearly, just going by the vociferous voices on social media, a tempest is brewing, polarizing Philippine society more than ever at a time when we ought to be coming together as one.
Times are different but the lesson of Greek storyteller Aesop still rings true today – Lesson No. 4: United we stand, divided we fall. That applies not just to us as a people, but even to the Philippine media. The future will bear us out.
Meanwhile, let us not forget about the life-threatening pandemic that we should be battling together. Be sure to read this exclusive report by justice reporter Lian Buan on deaths in Bilibid: Concern over deaths in Bilibid mounts in the face of the pandemic.
These are some of the recent Newsbreak stories you shouldn't miss: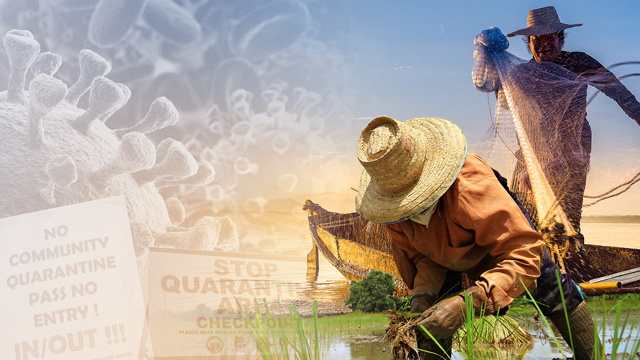 Let me know what you think via chay.hofilena@rappler.com. It's always good to hear from you especially during these tough times. If you have tips or suggestions for stories we should pursue drop me a line. In case you missed April's Newsbreak Agenda, you can read it here: Living in a pandemic world.
Listen to our Newsbreak: Beyond the Stories podcast on Spotify or Apple anchored by researcher-writer Jodesz Gavilan. There's a whole menu of podcasts and video you can watch here.

Newsbreak is where you'll find Rappler's investigative, in-depth, and data- and research-based reports. Be updated on the latest stories by liking Newsbreak on Facebook and following @newsbreakph on Twitter.