3
Coronavirus Updates: More Cebu City sitios under lockdown
Published 5:30 PM, May 16, 2020
Updated 5:30 PM, May 16, 2020
(This newsletter was emailed to Rappler subscribers on May 15, 2020, before the IATF revised its decision and placed Cebu City and Mandaue City under enhanced community quarantine until May 31)
Even as Cebu City transitions to modified enhanced community quarantine on Saturday, May 16, it is putting specific communities under lockdown. Last Thursday, Sitio Upper in the mountain village of Bacayan was added to the list.
As of Friday, there are at least 4 barangays where sitios are on lockdown:
Luz (lockdown expanded from Zapatera only to entire barangay on April 17)

Mambaling (sitios Tinabangay and Alaska)

Carreta (Sitio Bagumbuhay)

Bacayan (Sitio Upper)
The hard restrictions in A. Lopez in Labangon and Sitio Cabajar in Guadalupe were lifted earlier on Friday.
A lockdown is usually implemented when testing prompted by a confirmed case leads to the discovery of dozens more of infections in an area. Sitio Zapatera was the first to do this.
In totally locked down communities, residents are not allowed to go outside of their homes. Local government workers bring food to families in the area.
Those who test positive but are not exhibiting symptoms are moved to barangay isolation centers.
Rappler has mapped where the coronavirus cases are in Cebu City. You may want to bookmark the page since we update it every day.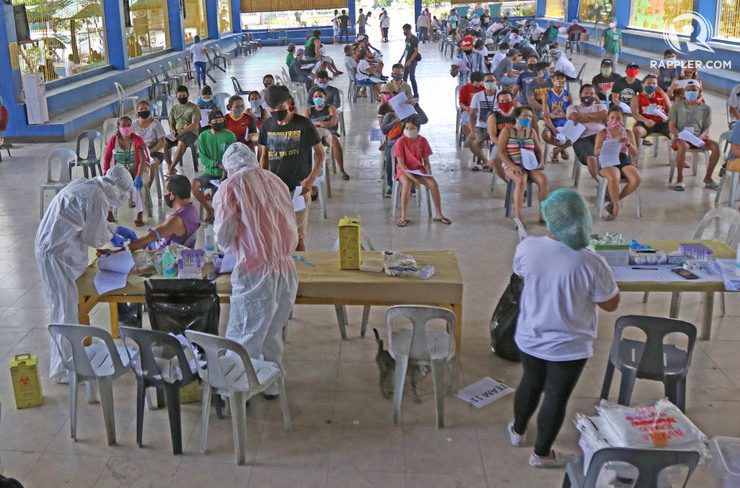 SPENDING ON COVID-19 RESPONSE
In March the city approved a P1-billion special supplemental budget specifically for COVID-19 response. The city council said the budget would be enough to feed 120,000 families in one month, while allowing the city to purchase personal protective equipment and build more isolation centers, among other expenses.

With the number of cases continuing to skyrocket, how much of the supplemental budget do we have left? If we are going to continue with the strategy of locking down more sitios, does the city have a plan on where it will source the funds to make sure residents in these neighborhoods don't starve?
Journalists here have been trying to get answers from local authorities, but so far nothing's clear about the city government's strategy and resources.
Rappler's data map shows that most of the neighborhoods with a high number of cases are urban poor and densely. The residents don't have much to rely on except what the government is able to give them.
This is where the situation also gets frustrating for journalists who wish to let a wider community know how families in those locked down sitios are coping. We are, of course, not exempted from the restricted entry.
Have the barangays done enough to keep residents safe? Are they getting enough food? Thursday was the first time it rained in Cebu in months, so how is the supply of potable water in these often-waterless areas?
I hope our readers who may be living in or near these areas, or our frontliners who are allowed to check on the residents, can share updates with us. You can send me an email (ryan.macasero@rappler.com) or tag or send me a direct message on Twitter @ryanmacasero. You can also alert our Twitter accounts: @rapplerdotcom and @MovePH.
Cebu claims a low fatality rate at under 1%, but we should not let our guard down. The coronavirus is new and there is still much scientists do not know about how the virus behaves or how it may mutate, or affect our health in the long term.
We've got a long road ahead.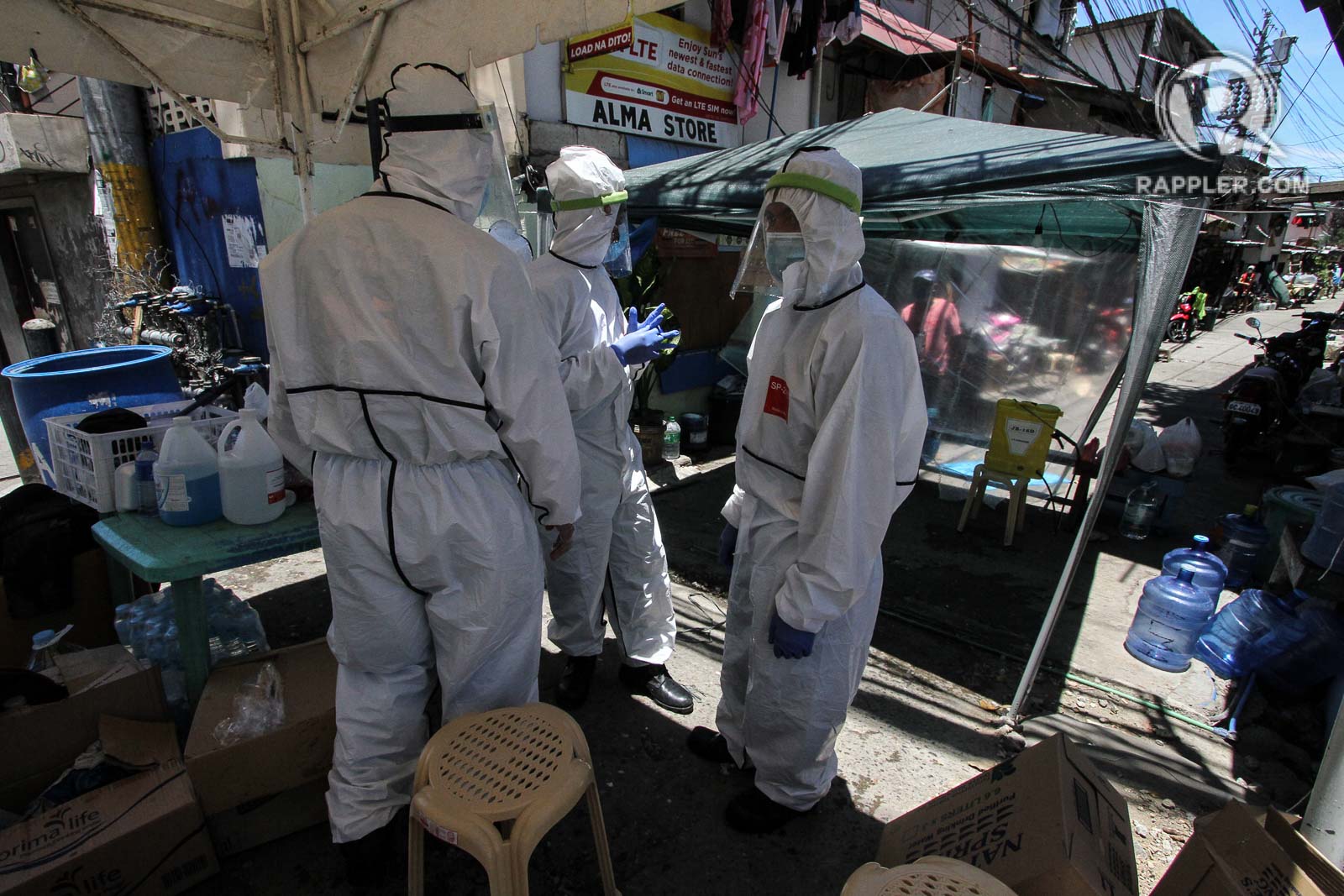 CEBU OUTLOOK FOR NEXT WEEK
As of Thursday, May 14, there were over 1,715 coronavirus cases in Cebu City. The interagency task force on emerging infectious diseases (IATF-EID) named Cebu City a "high risk" area, placing it under modified enhanced community quarantine (MECQ) until May 31.
Mayor Edgar Labella issued guidelines for Cebu City's MECQ on Friday, May 15.
Earlier this week, Mandaue City and Lapu-Lapu City in Cebu province appealed to the regional IATF to be on MECQ – just like Cebu – instead of less strict general community quarantine.
Cebu Governor Gwendolyn Garcia, meanwhile, met with mayors of the cities and municipalities under the jurisdiction of the province on Friday to come up with general community quarantine guidelines.

This means the province will attempt to restart the economy, while the capital city will be under lockdown, although some industries will be allowed to resume operations under limited staffing.
We expect another round of consultations and adjustments in the guidelines if and when the national IATF approves the recommendation made by the Central Visayas IATF to grant the request of Mandaue and Lapu-Lapu. – Rappler.com
Please recommend the Coronavirus Updates newsletter to your family, friends, and contacts. We send it several times a week. They can subscribe by clicking here.
To follow Rappler's running coverage, bookmark this special page: NOVEL CORONAVIRUS OUTBREAK: News, Advisories, Explainers.